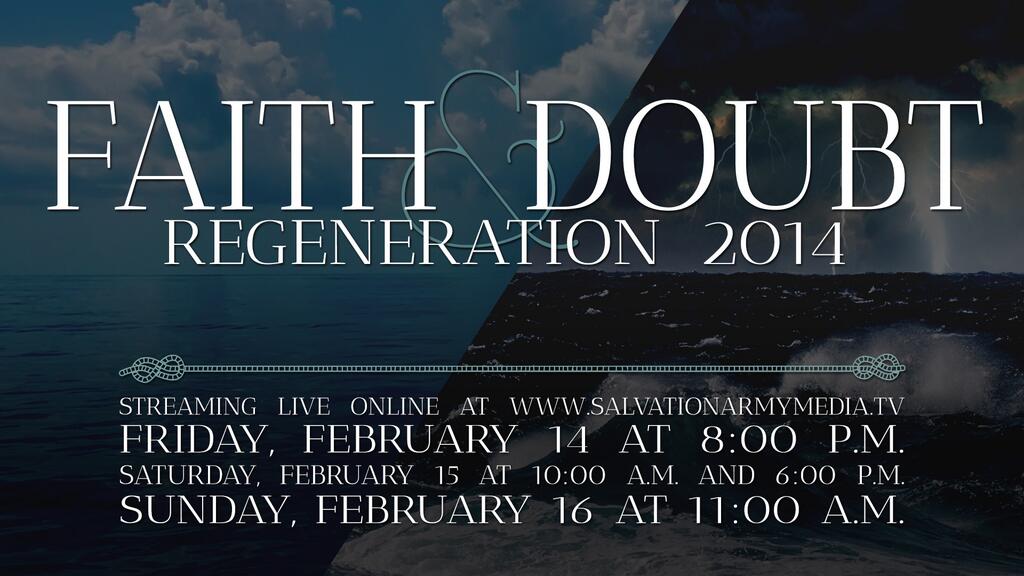 Central's 'Regeneration 2014' to make impact overseas
The Salvation Army Central Territory will the host a clothing swap to benefit The Salvation Army's Begoro Rehabilitation Centre in Ghana as part of its "Regeneration 2014," young adult conference this weekend.
The three-daylong conference, themed "Faith & Doubt," will be held at Camp Wonderland in Camp Lake, Wis., from Friday February 14-16, specifically for young adults in the Central Territory ages 18-29.
Regeneration 2014's planning committee organized the clothing swap through the Central Territory's World Missions Bureau. Begoro Rehabilitation Centre provides treatment for children in Ghana born with disabilities such as spina bifida. The swap's proceeds will go directly toward mobility products like crutches and wheelchairs for the rehab center.
The clothing swap will run from 1:00 to 3:00 p.m. on Saturday. Participants can bring up to three clothing bags containing at least 10 items. The cost is $10 per person with donation bags and $15 for those who want to shop but have no donation bags. It is $2 for each additional entry for shopping rounds. The event will cycle through in ten-minute rounds and draw names each round for who can shop first.
Regeneration's guest speakers will be Eugene Cho, pastor and founder of One Day's Wages, and Major Danielle Strickland with performances by rapper-poet Propaganda and worship band Bellarive.
The cost of the conference is $40, and that includes all housing, meals and events.