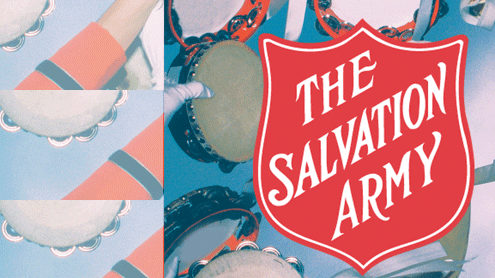 Celebrating National Salvation Army Week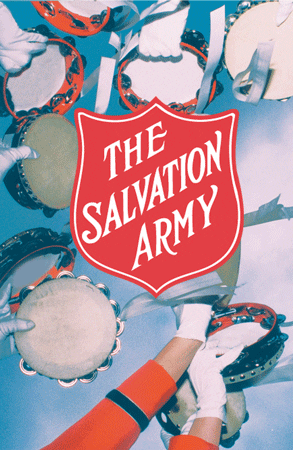 Western Territory is ready to spread the word about the Army's ministries May 14-20
The middle of May is set aside for National Salvation Army Week (NSAW), a week proclaimed by President Dwight D. Eisenhower in the 1950s to honor the work of The Salvation Army. This year, NSAW is May 14-20 and corps across the Western Territory are taking part to spread awareness of the Army's programs.
Alaska—Anchorage will hold a Transformed Treasures Fundraiser and present a Partners in Mission award. Homer's Family Store will have a sale and distribute Red Shield cookies, coffee and gift certificates. Juneau will hit the radio waves to discuss Army programs and promote "Doing the Most Good" coffee. Klawock will host a father/daughter, mother/son dinner, hold a Court of Awards banquet for the troops and give away socks and doughnuts with an invitation to Sunday service.
Cascade—Boise, Idaho, and Pendleton, Ore., will each hold a NSAW proclamation signing. Boise will own a display in the Boise Metro Chamber of Commerce Expo 2012. Portland, Ore., will present "Around Town with Mr. Kettle," featuring interviews with Portlanders. Tualatin Valley Citadel, Ore., will host a Hot Dog Community Appreciation Day featuring Mr. Kettle.
Roseburg, Ore., will partner with the local Fred Meyer store for the "Hand in Hand" food drive to replenish the corps' pantry. The Salem Kroc Center's children and youth music and troop ministries will visit nursing and assisted living homes. To finish off the week, the Kroc Center will hold an open-air meeting with 100 uniformed soldiers.
Del Oro—Red Bluff, Calif., will hold a Red Shield Campaign in which local businesses purchase a Red Shield for $1 to compete to raise the most money. Reno, Nev., will celebrate its Women's Auxiliary's first year as a chartered group. Santa Rosa, Calif., corps' Double Punches Boxing Club will host its first Fists of Fire tournament and hold demonstrations May 19.
Golden State—Fresno County (Clovis, Fresno Citadel, and Fresno Temple Corps), Calif., will begin with Salvation Army Night at the Fresno Grizzlies Baseball Game. The women of Rosecrest (part of Fresno's Adult Rehabilitation Center) will hold its Rosecrest Fashion Show, modeling fashionable ensembles created from thrift store donations. Modesto, Calif., will hold its 16th annual "Kids Day," with volunteers selling a special edition of the Modesto Bee newspaper to raise donations. The local Albertsons Supermarket in Ridgecrest, Calif., will host an early "National Doughnut Day," providing free doughnuts with a Salvation Army display featuring the story of the Doughnut Girls.
The San Francisco Corps and FedEx will hold a press conference announcing the donation of a new Disaster Response Unit (canteen) for the San Francisco Metro Coordination area. San Francisco 49ers Coach Jim Harbaugh and San Francisco Mayor Ed Lee are expected to participate.
Intermountain—Colorado Springs, Colo., will host an open house and barbecue at the R.J. Montgomery Center homeless shelter. In Denver, Colo., Bass Pro Shop will conduct a silent auction to send kids to camp. The Fort Collins, Colo., advisory board will have a tea at the local Sam's Club. 
Southern California—Inglewood, Calif., will deliver doughnuts and certificates/plaques to the police department, city hall, Chamber of Commerce and other community partners to let them know they are appreciated. They will go through the neighborhood dropping off gift bags with note cards, small gift items, a War Cry and tags that read "Random Acts of Kindness—Happy National Salvation Army Week," along with the corps' address.
Divisional Commanders Doug and Colleen Riley, soldiers at the Long Beach Corps, will present the Army's Partnership Award to Darrick J. Simpson, executive director of the Long Beach Community Action Partnership agency.
Sierra del Mar—Divisional headquarters created a video of the division's 125 years in San Diego, focusing primarily on the Door of Hope, and scheduled 14,000 Salvation Army inserts, plus an opinion/editorial piece by Divisional Commander Major Lee Lescano, for the San Diego Business Journal.
Contact The Salvation Army in your area to see how you can be involved in NSAW.