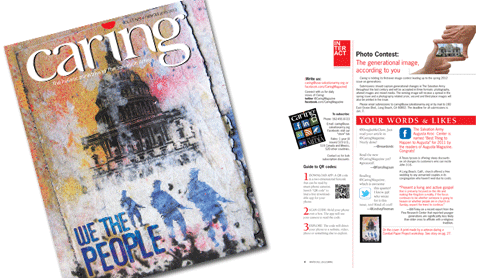 Caring winter issue on the presses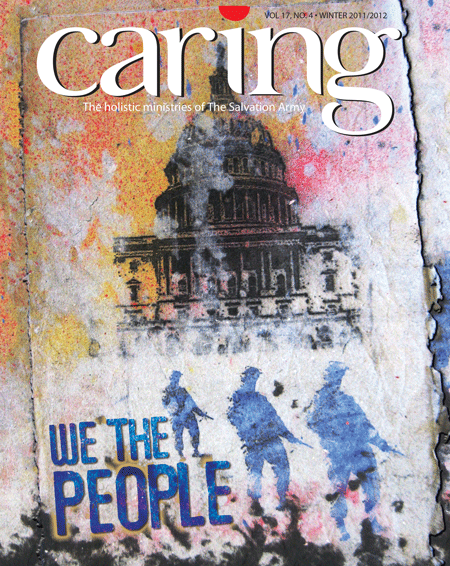 Photo contest now open
The winter 2011/2012 edition of Caring, "We the People," features various ways The Salvation Army interacts with agencies of the government around the world—from better preparing for disaster response, to providing humanitarian assistance in Iraq, to far-reaching veterans services in the United States. It also includes a firsthand account on how to reach out to gang members, The Salvation Army's fight to prevent human trafficking in Mexico and an interview with CNN Hero award winner Susan Burton. Be sure to get your copy today!
In anticipation of the spring 2012 issue on generations, Caring is holding its first-ever image contest. Submissions should capture generational changes in The Salvation Army throughout the last century and will be accepted in three formats: photography, altered images and mixed media. The winning image will receive a spread in the spring issue and a photography-related prize; second and third place images will also be printed in the issue.
Please email requests for the winter issue and/or image submissions to caring@usw.salvationarmy.org or by mail to 180 East Ocean Blvd., Long Beach, CA 90802. The deadline for all submissions is Jan. 7, 2012.
Connect with Caring regularly at facebook.com/CaringMagazine.