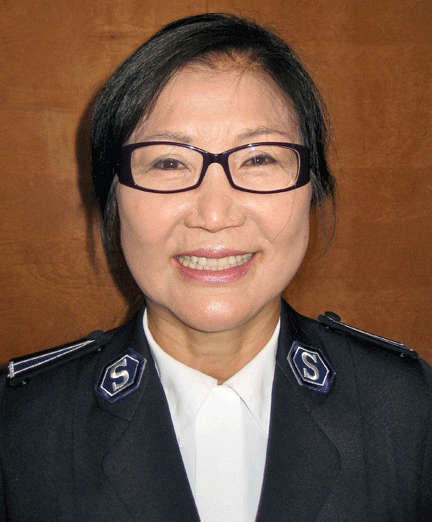 Can you help?
Faithful soldier needs a kidney transplant.
Chom Yamagami could have given up in 2010 after her diagnosis of kidney failure, but that was not the case.
Yamagami is a dedicated member and volunteer at the San Francisco Korean Corps. The 60-year-old self-employed Korean-American businesswoman is a staunch Christian.
Knowing she needs a transplant has not slowed her down. Even though she undergoes three-hour dialysis treatments three days a week, she continues to serve countless hours at her corps. Currently, she is the women's ministry leader.
"Chom has been one of the most faithful soldiers of our corps and is wishing for more opportunity to work for the kingdom of God and the Army," Corps Officer David Oh said.
Other corps soldiers have offered to donate their kidneys; however, none of them were a match for Yamagami. The search is now reaching out to Army families nationwide.
For more information or to be considered a possible donor, contact Oh at 415-407-4889 or by email at david.oh@usw.salvationarmy.org.