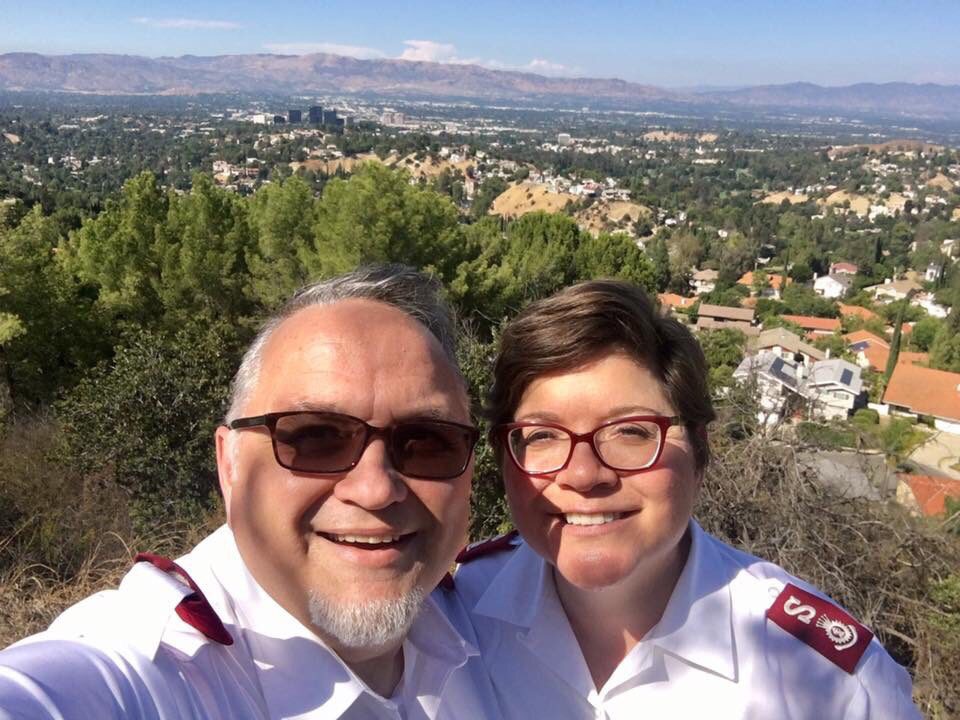 Bringing The Salvation Army to 'The Valley'
Effort focuses on mission in community
By Robert Evan Docter –
A drive along Topanga Canyon Boulevard showcases the best of Los Angeles' San Fernando Valley. The 20-mile highway offers hiking trails, scenic views, shopping malls, and diverse food options—connecting the ocean, mountains, and city. And in the middle of this stretch is the diverse neighborhood of Canoga Park, which is now the new home for The Salvation Army's "valley miSsionAl communities" (VMC) led by Majors Rob and Stacy Birks.
The Valley is packed with roughly 1.44 million people, but The Salvation Army has only one worship center in Van Nuys. Since July 2017, the Birkses have been working to bring the Army to the area through missional communities.
"Canoga Park, specifically, is multi-ethnic, multi-racial, multi-socio-economic, it's multi-everything," said Rob Birks. "We are excited to build communities of faith which will look like and reach out to their neighborhoods.  These missional communities will take care of each other and needs which arise in the town."
In their 26 years of officership, the Birkses attended similar community ministries in San Francisco's Tenderloin district and were part of a small group that met for prayer, food, fellowship and neighborhood evangelism while they lived in Torrance. They also take inspiration from well-known pastor and writer Francis Chan, whose "We are Church" movement focuses on small groups through the values of "Family, Mission, Training, and Gathering." Similarly, VMC will run as a "house church."  
"Some want to take the Army back 153 years, to its roots. In a sense, we'd like valley miSsionAl communities to go back 2,000-plus years to when Christian believers met in homes and met the needs of others," Birks said. "Meeting in a home keeps the focus on mission…We want to have 15–20 in each missional community and live as sent ones, living out the Good News wherever we go."
Stacy Birks noted that local law enforcement point to homelessness and gangs as the two largest issues in Canoga Park. The area is also prone to forms of human trafficking via massage parlors. So, on Tuesdays, she and a team hold "Sweet Prayer," delivering homemade cookies and praying for women in massage parlors in the area.
On Wednesdays, the Birkses lead a book club at the Army's Family Store in Canoga Park, inviting shoppers to join. They begin Thursdays with a discipleship group and open the doors of their home Thursday evenings for prayer. On Sunday mornings, they worship at the Canoga Park Adult Rehabilitation Center, and again open their home in the afternoon for a meal and worship.  
The Birkses also enjoy driving up the road to the Topanga Canyon scenic overlook to pray over the entire valley below.
Find more at samissiondevelopmentsanfernandovalley.wordpress.com.