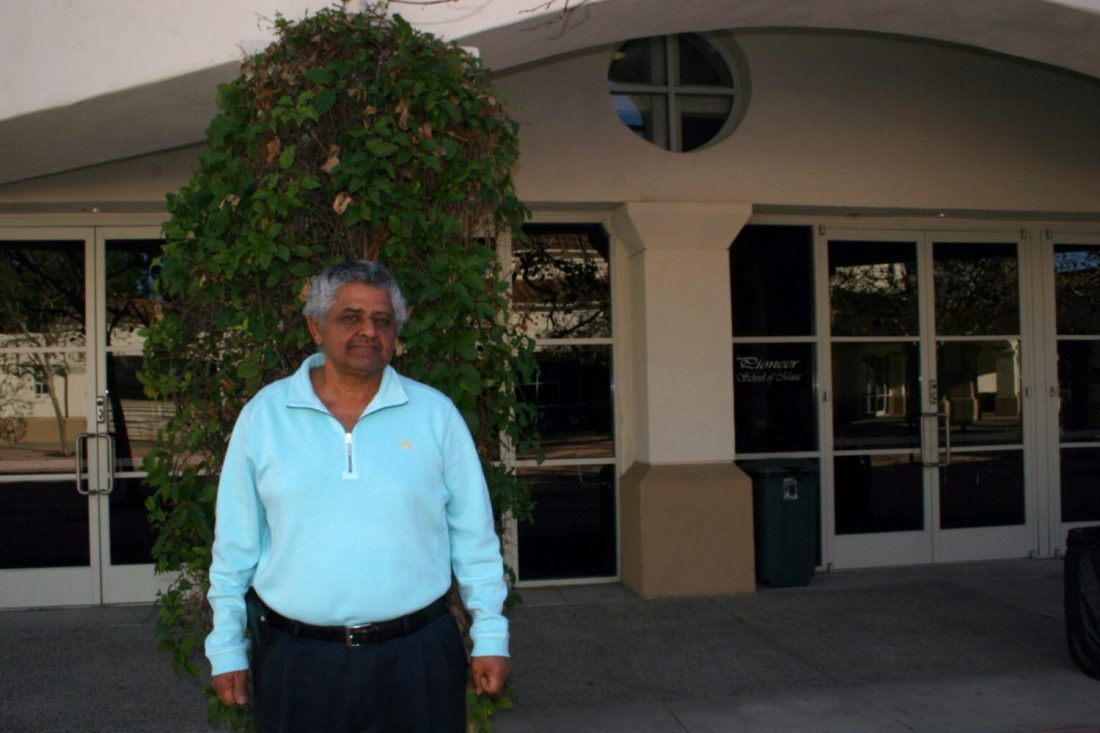 Bridging the gap
Egyptian-born Christian shares unique perspective on Islam with The Salvation Army
By Erica Andrews – An estimated 1.6 billion Muslims around the world make Islam the world's second largest religious tradition after Christianity, according to Pew Research Center's Forum on Religion & Public Life.
Samy Tanagho, who previously worked as a lawyer in Egypt, aims to bring Muslims to Christ. He's consulting with The Salvation Army Sierra del Mar Division this year to do just that.
Tanagho will provide training in evangelizing to Muslims and ways to minister in cross-cultural situations, along with Arabic translation.
"Chances are Salvationists will meet Muslims either here or overseas and most of the churches in America are not prepared to share Jesus effectively with Muslims," Tanagho said. "They have no idea how to answer their questions and as you know very well from the Bible, God's great commission is to share Jesus and preach the gospel to all people."
While Muslims are widespread worldwide, seven in 10 Americans admit they know very little about the Islamic religion, according to the Triangle Center on Terrorism and Homeland Security. 
According to Pew Research Center, Muslim Americans tend to be highly educated, politically conscious and fluent in English. As a group, they share similar socioeconomic characteristics with the general U.S. population in terms of education, income and employment: one-fourth have bachelor's degrees or higher; one-fourth live in households with incomes of $75,000 or more; and the majority are employed.
Tanagho was born and raised in a nominal Christian family in Egypt while many of his best friends and neighbors were Muslims.
"After I became born again in law school, of course, many of them asked me about God and Jesus and I started witnessing to them," Tanagho said. "I was not received very well by some of the Muslims and my father, whom I worked for."
A defense lawyer, Tanagho's father said he needed to focus on doing well in his legal career rather than talk about Jesus. He eventually quit his job and moved to California. He met his wife at the University of California, Irvine. She was an ex-Muslim and had been imprisoned in Egypt for her faith in Christ.
Glad News! God Loves You, My Muslim Friend by Samy Tanagho has been translated into 11 different languages.
While working on his 2004 book, Glad News! God Loves You, My Muslim Friend—which was published in 11 different languages—Tanagho worked at a gas station, as a waiter and as an administrative assistant for the County of Orange.
"Glad News is helping many Muslims come to Christ," Tanagho said. "It's also helping many Christians here in America and overseas to know how to answer the questions that Muslims have about the Christian faith and to know how to present Jesus to them through using a common ground."
"There are obstacles, cultural, theological and emotional," Tanagho said. "My job is to bridge the gap that exists between Christians and Muslims. I'm excited about this new relationship because I feel God is going to use me in a far greater way than before I joined The Salvation Army."
Following the book's release, Tanagho held several training sessions at the Tustin Ranch Corps.