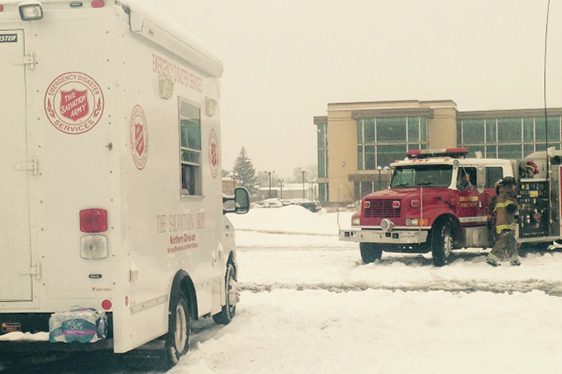 Army serves first responders to Minnesota fire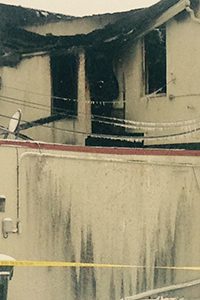 The Salvation Army deployed a disaster team to downtown Brainerd, Minn., at 5 a.m. this morning to serve firefighters and other first responders battling a fire less than a block from the Brainerd Salvation Army.
Disaster volunteers Tom Isle, Bill Lakin and Bill Lewis spent six hours serving water, coffee, hot dogs, and donuts donated by the local Cub Foods to roughly 60 first responders.
According to a Brainerd Dispatch story: "The building includes a law office on the main floor and two apartments on the second floor. When firefighters arrived shortly after 3 a.m., the building was engulfed in flames. Brainerd fire officials could not confirm if everyone made it out safely."
"We are praying for those affected by this tragedy," said Captain Scott Strissel, Brainerd Salvation Army administrator. "Thank you to our volunteers for their service and to Cub Foods for its food donation."
More trained Salvation Army disaster volunteers are needed in the Brainerd Lakes area. A two-day disaster training will be held March 20-21 at the Brainerd Salvation Army.
"Please consider becoming a disaster volunteer—we need more active members," Strissel said.
For more information or to sign up, call 218-829-1120.