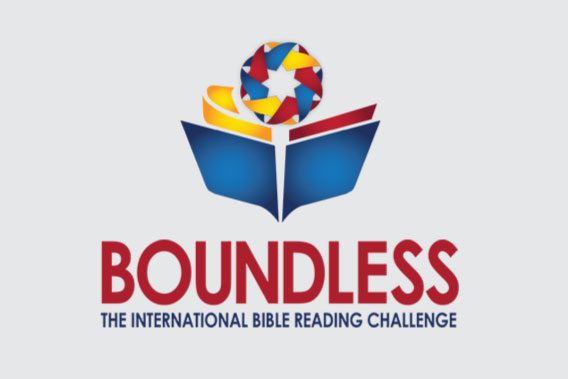 'Boundless – Whole World Reading' to begin Jan. 5
The Salvation Army will launch "Boundless –The Whole World Reading," a Bible-reading challenge, on Jan. 5, 2015, at the start of the Army's 150th year.  
"All we need now is for Salvationists to commit to the challenge of reading through the whole New Testament in a year," said General André Cox.
Regardless of the means of accessing Boundless –The Whole World Reading, participants are invited to read a chapter of Scripture every week day, which will be supported by thought-provoking questions via the website or on social media. Children's activities will reinforce the theme, allowing all ages to participate.
Supporting material will include Words of Life, The Salvation Army's daily devotional publication, written by Major Beverly Ivany.
"People, from all around the world, will be engaged in reading through the New Testament—together—every day," Ivany said. "It can't get much better than this."
Participants will also be able to access the material on their smartphones or tablets, making it easy to take part in the challenge on the go. For Android phones, search "Salvation Army Bible Challenge" in the Google Play app store. For Apple devises, visit sar.my/bibleapp using Safari.
Specially produced videos and audio content supporting the written word will be available online and through the apps, creating opportunities to reflect and meditate, emphasizing the importance of the spiritual discipline of quiet time.
"One of the most exciting things about Boundless –The Whole World Reading is not just that Salvationists and friends from right around the globe can take part in this together, but that they can tell the rest of the world about their experiences and encouragement," said David Giles, IHQ web manager. "It's a great example of the way in which modern communications can make us truly One Army and enable us to share the Bible's life-changing message with others."
Follow @BoundlessBible and use the hashtag #BoundlessBible to discuss the readings with others.
Cox said, "As this wave of Bible reading sweeps across The Salvation Army world throughout congress year, we pray that God will speak to us, both individually and corporately, as we take time to reflect on his Word."