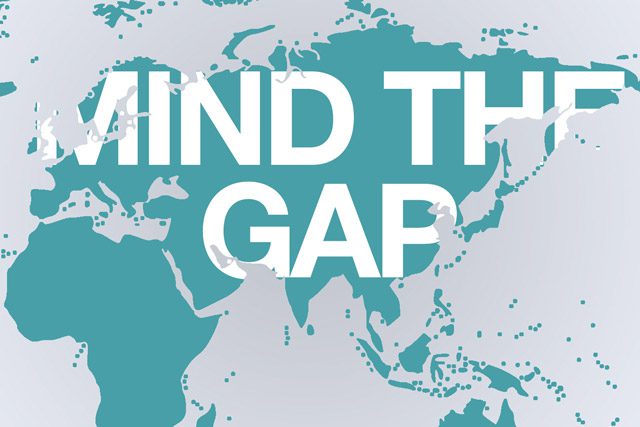 Mind the Gap to bring together Army world
Roughly 1,500 Salvationists will attend the 2015 international congress as sponsored delegates.
By Jane Kimberley, Major – 
Travelers on rail transport around London are frequently asked to "mind the gap," to avoid the potential pitfall between platform and train, either by audio announcements or painted instructions on the platform. The concept was adopted by the Boundless 2015 international congress planning team in a Mind the Gap fundraising initiative to enable delegates from developing countries to attend so that all 126 countries where the Army works are represented.  
"My heart longed to attend Boundless 2015, but I knew my own finances wouldn't allow me to. When I was told that I was being sponsored, I couldn't stop crying and was speechless," said Iuniti Tuloni, youth and corps cadets leader at the Nuku'alofa Corps in the News Zealand, Fiji and Tonga Territory. "My heart was grateful to God, The Salvation Army and to those who have given generously and sacrificially so I can attend this very important event."
As a result of the roughly $150,000 campaign, nearly 1,500 Salvationists will be at the congress this July as sponsored delegates from 82 countries will depart from 90 airports on 115 different flights, all heading for London. The initiative covered every part of the congress experience, including obtaining passports and visas as needed, along with transportation, accommodation and meals. Upon arrival, Mind the Gap delegates will be greeted by a congress volunteer who will act as guide during their stay.
"My desire has been to see an Army that is all-inclusive, spirit-filled and offers hope to the destitute all around the world," said Emmanuel Mwale, bandmaster at the Lilongwe Corps in the Malawi Territory. "I am hopeful that the congress will provide a new perspective and direction for growth by fostering the concept of One Army, One Mission and One Message, reigniting the Founder's spirit of boundless salvation."
This effort falls in line with the priority of General André Cox to support the internationalism of the Army, believing this to be one its greatest strengths. Mind the Gap will give Salvationists the chance to share spiritual blessings across nationalities and discover what belonging to a global Army is all about.
"On my return, I will be able to share the knowledge and experience that I gain to serve the junior soldiers better," said Ruth Ketia Presna, junior soldier sergeant at the Cogneau Corps in the Caribbean Territory. "I can't wait!"
You can still donate to the Mind the Gap initiative and read additional stories from sponsored delegates via boundless2015.org.