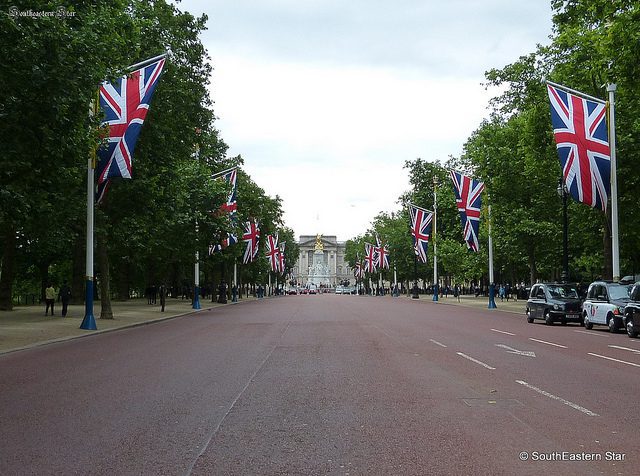 Boundless March of Witness confirmed in London
 In recognition of The Salvation Army's 150th anniversary, Salvationists will march down The Mall.  
A high-profile march of Christian witness down The Mall—in front of Buckingham Palace—is now confirmed as the culmination of The Salvation Army's 150th anniversary congress, "Boundless – The Whole World Redeeming."
Crowds of people will line the ceremonial route along one of London's most historic and recognizable locations as Salvationists and Salvation Army bands from around the world march in unity July 5. The congress, held July 1-5, will be the most diverse international gathering in the Army's history, with delegates expected to converge on The O2 in east London from all 126 countries in which the church and charity ministers.
The event will commemorate the rich heritage of the movement that was founded by William and Catherine Booth in London's East End in 1865—just a short distance from the congress venue—and will innovate for the future. The cultural diversity of The Salvation Army will be reflected in song, dance and film. Under the leadership of General André Cox and Commissioner Silvia Cox, world president of women's ministries, the seven main sessions will include challenging Bible teaching and inspirational times of prayer, worship, celebration and fellowship.
A unique collaboration between The Salvation Army International Headquarters Communications team, USA Western Territory SAVN.tv and USA Southern Territory Salvation Army Today will ensure that people unable to attend the congress in person will still be able to count themselves as Boundless delegates through extensive online coverage. Each of the main teaching and worship sessions will be broadcast live, with additional reporting throughout the day and pre- and post-event programming. Delegates are encouraged to share their own experiences, photos and videos leading up to and throughout the congress using the hashtag #Boundless2015 across social media.
Members of the public visiting the iconic O2 will be invited to visit the Boundless Experience, which includes an exhibition charting the history of The Salvation Army. At the Whitechapel Idea Store and Tower Hamlets Local History Library, local corps officer Captain Nick Coke is staging a series of exhibitions, talks and archive film screenings about the development of The Salvation Army in the very place where it all began.
As the countdown to the international congress proceeds, Boundless –The Whole World Praying also continues,  Boundless –The Whole World Reading enters its second month this week with a live web chat on Feb. 5 to consolidate the readings from the gospel of Matthew.
For more, visit newfrontierchronicle.org/boundless