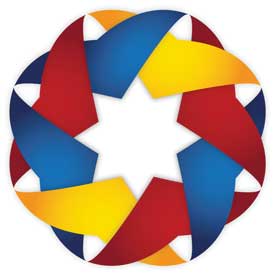 'Boundless' logo revealed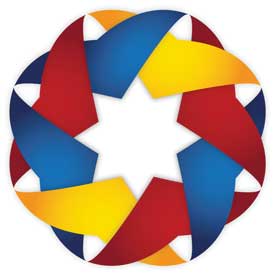 Momentum building for the 2015 International Congress
The Salvation Army International Headquarters unveiled its official logo for the 2015 International Congress—"Boundless." Slated for July 1-5, 2015, in London, the congress will mark the Army's 150th anniversary.
Designed by Kim Hansen and Jan Aasmann from Norway, the logo is comprised of dove-shaped images in yellow, red and blue interwoven to form a circle with a star in the middle.
"We are a holiness movement and this congress will express that from the outset," said Commissioner William Cochrane, international secretary to the Chief of the Staff. "Additionally, the interlocking shapes in the traditional Salvation Army colors of yellow, red and blue infer the unity that is ours through our diversity. The Salvation Army is at work in 126 countries around the world, yet we are one."
The logo's circular shape is reminiscent of the earth and ties in with the Congress theme, "Boundless—the whole world redeeming," reinforcing the Salvationist's desire to win the entire world for God.
"This circular shape, which has no beginning nor ending, reminds us of the words 'eternal,' never-ending,' 'limitless'…'boundless,'" said Lt. Colonel Eddie Hobgood, International Congress 2015 coordinator. "God's love, his salvation and his grace are indeed boundless and worthy of our acknowledgement and celebration during the course of our five days together in London."
The International Congress Planning and Advisory Council, working with international leadership, chose the logo from approximately 40 submissions from around the Salvation Army world.
For the latest International Congress news, follow
@Boundless2015 on Twitter.