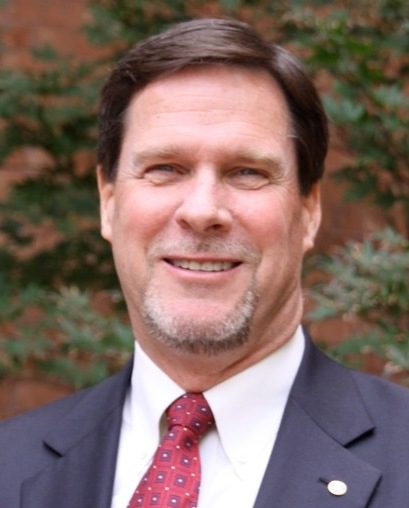 Bill Burke to chair Army's National Advisory Board
The Salvation Army's National Commander, Commissioner David Jeffrey, announced that William J. Burke, senior vice president of marketing with Nationwide Insurance in Columbus, Ohio, will serve as National Advisory Board (NAB) chairman for The Salvation Army.
"I am honored to be affirmed by my fellow board members to lead the [NAB] for the next three years," Burke said. "Ever since my first experience as a volunteer many years ago, I have consistently witnessed the compassion and effectiveness of The Salvation Army, and I will bring that hands-on experience from Central Ohio to the National board."
Burke, who was elected to the position unanimously at a full meeting of the Army's NAB in Newport Beach, Calif., in April 2014, has been a longtime supporter of The Salvation Army. He joined the area advisory board in Columbus, Ohio in 1996, and took an active role in volunteering in the Heart-to-Heart program, preparing and providing meals on weekend evenings to the homeless in shelters and on the streets. He was part of the leadership team that created "Need Knows No Season," the primary annual fundraising event for The Salvation Army in Central Ohio. He has been actively involved with the Community Relations committee, and has been vice-chair and an executive committee member of the Columbus Advisory Board. Burke and his wife are active holiday bell ringers in their local community and are engaged in the annual Christmas Cheer program.
"Bill has been an enthusiastic supporter of The Salvation Army's mission for many years in Ohio and nationally," Jeffrey said. "This year marks our organization's 150th anniversary, and it is an auspicious time for Bill to take on this new role and bring his leadership to bear as the Army looks ahead to the future."
Burke joined the NAB in 2010 and has served on both the Community Relations and Finance and Institutional Development committees, the latter of which he most recently chaired.
"The Salvation Army has built one of the most trusted organizations in the world because it consistently, effectively and compassionately delivers basic human services to those who desperately need them," Burke said. "Today, The Salvation Army is establishing itself with a new generation of millennials who are making their own mark on volunteerism and philanthropy."