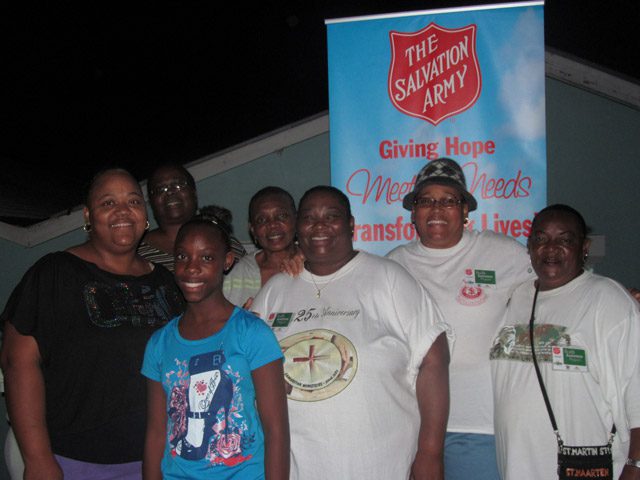 Preventative health efforts launch in Bahamas
New program includes cooking demos and Zumba classes
By Vivian Gatica –
The Salvation Army in the Bahamas wanted to do something about the health challenges facing its nation. When The Salvation Army Switzerland Territory World Day of Prayer Committee offered to help sponsor a short-term program for women and children in the Bahamas Division, the solution became clear.
The Bahamas Division developed its Health Awareness Program early this year in partnership with J-Line Fitness Center, Wholistic Lifestyle and National Health Center Nutrition to help curb preventable health conditions among Bahamians.
A report by the Pan American Health Organization and the World Health Organization ranked heart and hypertensive diseases as the top two leading causes of death in the country from 2006-2009.
The initiative is spearheaded by Major Beverley Ferguson, divisional director of women's ministries, along with a team of officers, volunteers and health and fitness professionals. It includes educational seminars by health professionals, cooking demonstrations and exercise activities like Zumba to promote health and illness prevention strategies on chronic diseases such as diabetes, hypertension, cancer and cardiovascular disease.
"The program targets women and children, but men are also encouraged to attend as a healthy home is a family affair," Ferguson said. "Armed with new strategies and a new attitude about making healthier choices, participants should see great improvement in their health and a reduction in the many non-communicable diseases, which adversely affect so many families and communities."
The program addresses issues ranging from nutrition, diet, blood pressure management, cholesterol management, early stages of breast cancer as The Bahamas has the one of the highest incidences of female breast cancer globally, mental and spiritual health, and children's health. Participants receive health screenings at the beginning and end of each of the three 15-week sessions.
Ferguson said, "We hope to change the mindset of people toward their eating and health habits and provide them with more healthy and affordable alternatives by using the very things that they see and have around them."