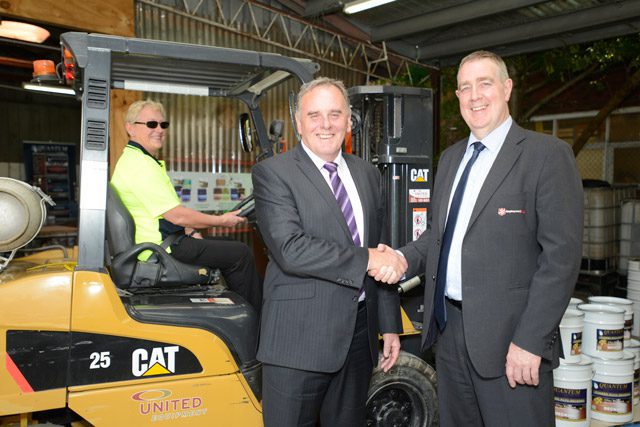 Formalized partnership expands employment services
The Salvation Army Employment Plus and Advanced Personnel Management combine for comprehensive approach.
The Salvation Army Employment Plus and Advanced Personnel Management (APM) officially partnered to form the Australia's most comprehensive employment and allied health service.
While Employment Plus and APM have been collaborating informally, the fresh agreement will allow them to work closer to provide a increased services to both job seekers and employers.
"This collaboration adds significant value to both Employment Plus and APM's services, by providing top quality, targeted 'work hardening' services for job seekers," said Greg Moult, Employment Plus managing director. "Put simply, this partnership will allow us to get even more people into ongoing, sustainable work, more quickly."
Employment Plus is one of Australia's largest and longest serving providers of the federal government's Employment Services, placing over half a million job seekers into work over the last 15 years. In the past 20 years, APM—a leading Australian-owned international human services organization—assisted more than 610,000 people and every year helps more than 60,000 people to progress to employment.
The partnership is also part of Employment Plus' new service delivery model as outlined in its funding submission for the government's Employment Services Contract (2015-2020), providing employers with coordinated access to all job seekers in an employment region.
Job seekers gain access to over 450 sites and co-located sites, streamlined referral processes and services.
"Combined with our expertise in delivering pre-employment programs, training, screening and selection processes, APM's comprehensive wraparound services means that employers and job seekers can receive the best possible service," Moult said.
The announcement took place at a timber manufacturing business in outer suburban Melbourne where Employment Plus has successfully placed job seekers into work.
"We're delighted to formalize this partnership," said Michael Hobday, CEO of APM. "The partnership will ensure that both Employment Plus and APM are better placed than ever before to consistently deliver positive outcomes for employers and job seekers."