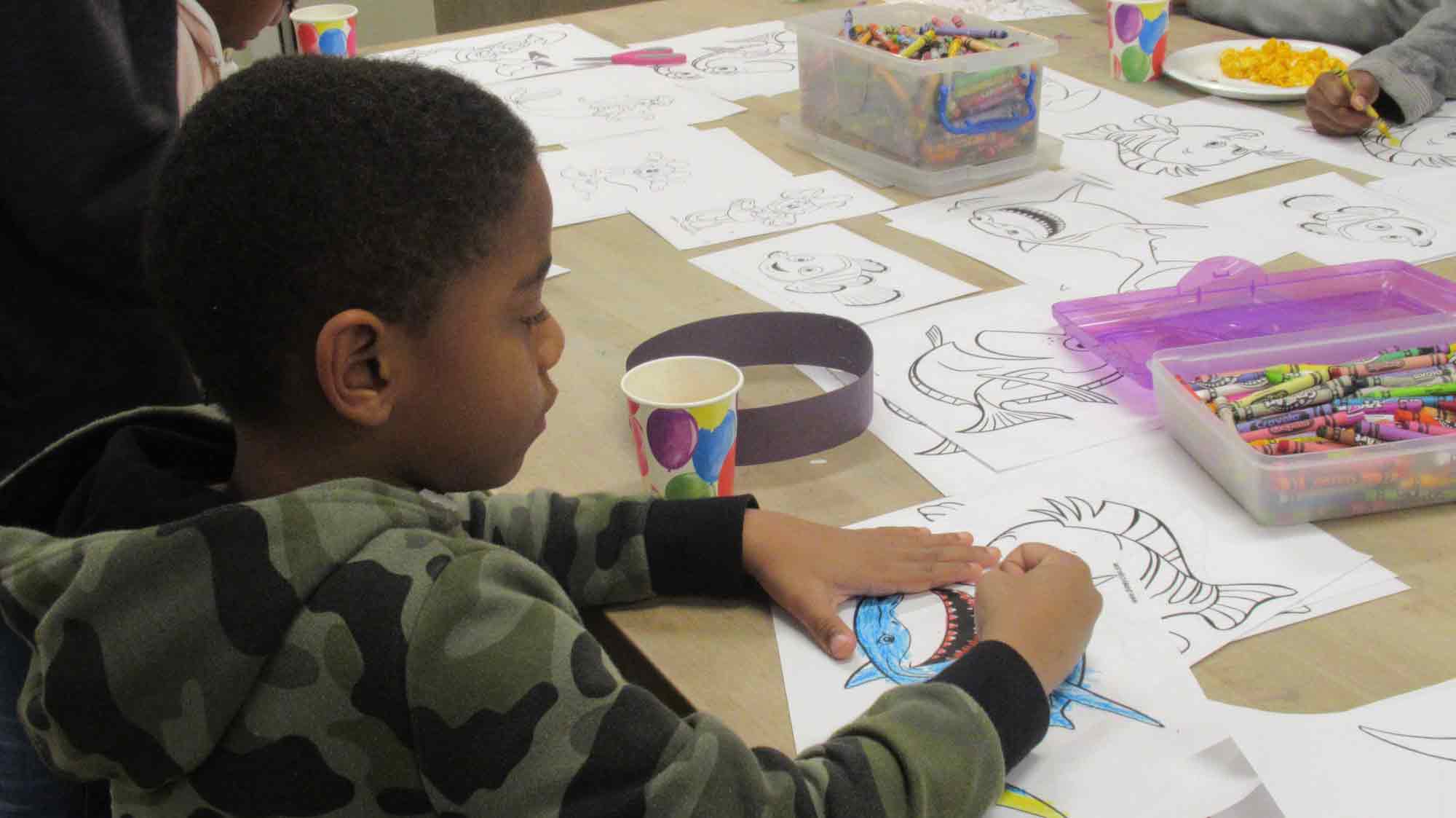 Employee pays it forward after The Salvation Army helped him as a child
Jose Ramirez was 6 years old when his mother took him and his three sisters and fled domestic violence in their home in Juarez, Mexico. He said his father, a Vietnam veteran, returned from war carrying burdens that spilled over into family life.
"As a therapist, I understand the gaps in services that were not available then for veterans. I can only imagine what he went through coming back," said Ramirez, 44, who now works as a recreation therapist and activities coordinator at Phoenix Family Services in Phoenix, Arizona.
His family crossed the border into El Paso, Texas, with the clothes on their back and no place to turn. The Salvation Army stepped in to help.
"We didn't have anything," Ramirez recalled. "We didn't have anywhere to go. And my mom had a huge language barrier. Someone referred her to The Salvation Army and that's where we started getting assistance."
A case manager helped the family access government assistance and move into an apartment. Help also came in the form of clothing and cold-weather gear like coats and sweaters. Each month, the family received food boxes from The Salvation Army. And the children always had gifts at Christmas thanks to The Salvation Army.
"The shield has always been something I grew up recognizing," he said.
Ramirez's mother taught him to be thankful for those who want to help and never to forget that kindness. When he joined the Army, there was an opportunity to donate money to a nonprofit organization. Each month, he faithfully donated $50 to The Salvation Army in memory of all they had done to help his family.
In 2017, Ramirez retired from the Army after 22 years of service. He returned to college, earning his undergraduate degree in human services immediately followed by a master's degree in social work. The coronavirus hit while Ramirez was in graduate school, and he struggled to find a place to complete his internship. Again, The Salvation Army welcomed him with open arms.
"I called the Phoenix Family Services Shelter, where I work currently, and it was like they were waiting for me," he said. "They told me, 'Of course, we will take you.'"
While interning at the shelter for a year, Ramirez learned firsthand how The Salvation Army can change a family or an individual.
"Jose started as a social work intern and it was apparent to those around him that he had the passion and drive to make a difference in people's lives, so I offered him the role of Recreation Therapist, upon the completion of his internship," said Mandy Porter-Griffith, Phoenix Family Services Director.
Ramirez didn't hesitate to accept the offer.
At the shelter, up to 24 families are housed for up to 120 days. Residents have access to free meals, medical care and counseling services. As part of the program, Ramirez and his peers strive to help adults build life skills by teaching parenting and budgeting classes. They also help residents to find employment by providing job training as well as classes on resume writing, interview skills and more.
"Their goal is to work toward getting a job while they are there," Ramirez said. "We reinforce [housing] is only going to last four months. We want them to establish an income that can support them once they leave the shelter."
As the recreational therapist at the Mike Michaels Activity Center, he works hard to give families outlets that help take their minds off the crisis they are experiencing. Using sports like dodgeball, kickball and volleyball as well as expressive art therapy, Ramirez strives to provide adults and children alike a break from their burdens.
"I call it the safe zone, the decompression zone. Kids can be kids and play and have fun. I allow them to disconnect from their reality for a bit and just be a family," he said.
"Jose is a blessing to our program and to the people we serve. Because of his hard work, families experiencing homelessness have a safe and fun environment to play, connect and move toward stability," Porter-Griffith said.
It's clear to Porter-Griffith and his colleagues that Ramirez cares deeply for those around him.
"Jose goes above and beyond to help those in need," she said. "His trauma-informed approach to working with families experiencing homelessness breaks down barriers and opens people up to change. Jose is the definition of a servant-leader. He leads by example and shows clients compassion while holding them to expectations and motivating them to better themselves."
Along with coordinating classes, Ramirez helps people find jobs, performs behavioral health evaluations (and connects individuals to counselors) and completes crisis interventions for people who might show up in the lobby. While his title doesn't encompass all that he does, it's clear he isn't interested in getting credit—he just aims to help others just as he was helped nearly four decades ago.
"I think that's how God had it planned out and I'm glad," he said. "Coming from the military, I never imagined myself ending up here. I thought I'd be at the VA or working with law enforcement but really, I'm right where I need to be."
---
Do Good:
You've probably seen the red kettles and thrift stores, and while we're rightfully well known for both…The Salvation Army is so much more than red kettles and thrift stores. So who are we? What do we do? Where? Right this way for Salvation Army 101.
Hear this: Your story is uniquely yours. It's the one thing you have that no one else does. And you're the one who can tell it best. Take our free email course on how to find your voice, own your story and share it with others.
Listen to why story helps us care and connect on the Do Gooders Podcast