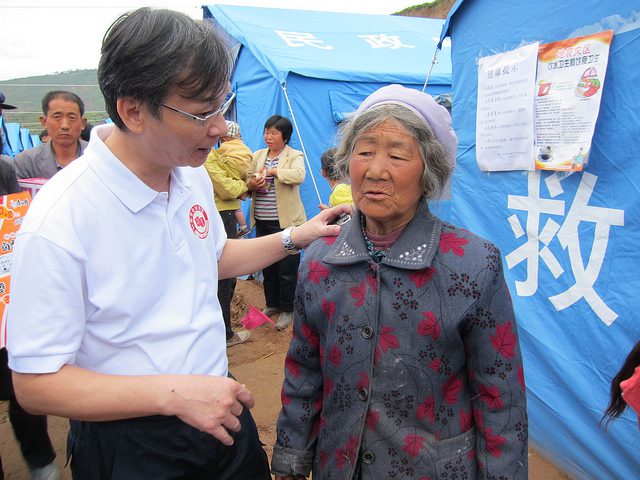 Army responds to China quake
[huge_it_slider id="5″]
Following an earthquake that struck Dingxi City in the Gansu Province of China the morning of July 23, The Salvation Army mobilized a disaster assessment team from the Hong Kong and Macau Command. According to the Gansu Provincial Seismological Bureau, the quake registered a 6.6-magnitude.
State media reported that the temblor struck along the border of two counties––Min and Zhang—killing at least 89 people and injuring at least 600 more, with scores unaccounted for. The quake also caused significant damage to infrastructure, leaving many people homeless.
Shortly after The Salvation Army's arrival, local officials escorted the disaster assessment team of Envoy Simon Wong and Major Tony Ma directly to one of the most ravaged areas—the Ma Jia Ko village of Mai Chun township. They conducted a comprehensive needs assessment for survivors and visited patients in a local hospital who sustained injuries from the quake.
About 123,000 people in all were affected by the quake, with 31,600 moved to temporary shelters, the provincial earthquake administration said on its website. Nearly 2,000 homes were completely destroyed, and about 22,500 sustained some damage, according to the administration.
The team distributed instant noodles and preserved vegetables to community members impacted by the destruction and provided pastoral support to families of those killed.
After assessing the community's long-term needs, the team returned to Hong Kong the following week and submitted a proposal to the government for funding to assist survivors in the next phase of recovery.