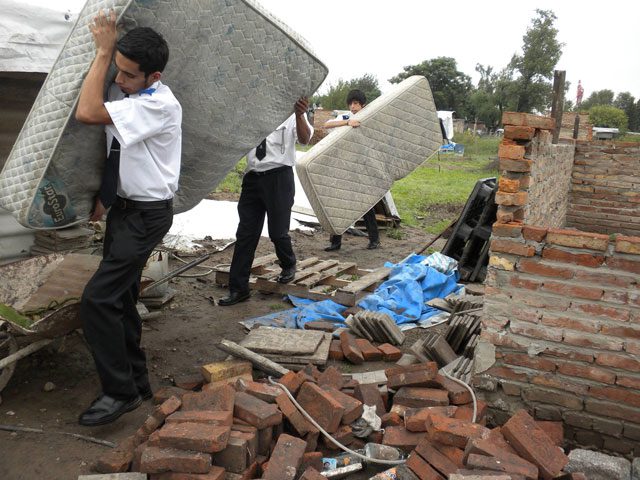 Floods flow through Argentina
Neighborhoods in Pergamino, Argentina were surrounded by water when a local stream overflowed after heavy rainfall, leaving residents without their belongings.
Houses were flooded, mattresses covered in dirt, furniture destroyed, and clothes were drenched. Whatever possessions remained dry were occupied by rats, snakes and spiders seeking dry refuge from the floods.
Salvationists from the Salvation Army Pergamino Corps were present in "Barrio Kennedy"—one of the neighborhoods most affected by the floods—to offer outreach to those affected.  They passed out diapers for those who became ill after consuming contaminated flood water.
After seeing how bad the situation was for residents in the area, the corps solicited help from the local Salvation Army thrift store and territorial headquarters, and were also able to supply those affected with mattresses, blankets, clothes, shoes, disinfecting products, food and other necessities.
Salvation Army volunteers went house by house to personally distribute these items to each resident and offer emotional and spiritual support.