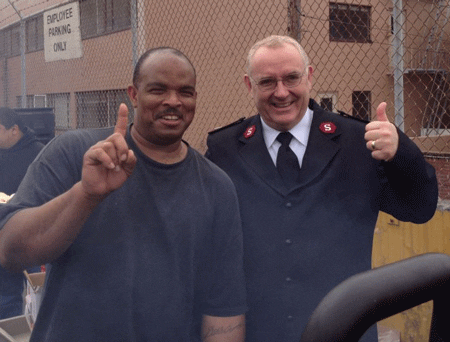 ARC alumni challenged to "make a difference"
San Francisco ARC celebrates its graduates.
By Doug Daut
"Make a difference."
Major John Reed, Bay Area coordinator, issued that challenge on July 8 to the graduates—10 men and five women—of the Salvation Army Adult Rehabilitation Center (ARC) in San Francisco and dozens of ARC alumni.
The graduates shared their testimonies with family, friends and beneficiaries who came to celebrate the achievement with them.
"While in the program," said Jeff, one of the graduates, "I came to a point of surrender during Osar Roan's evangelistic meeting. I have not been the same ever since." Jeff urged others to respond when they feel God's tug on their heart.
"It took someone to believe in me," said Betty, another graduate, "and I found that here." She will soon attend The Salvation Army Culinary School in Lodi, Calif.
"For having made it this far, you are all real life superheroes with a new beginning," Reed said. "The world needs more of your kind of superheroes!"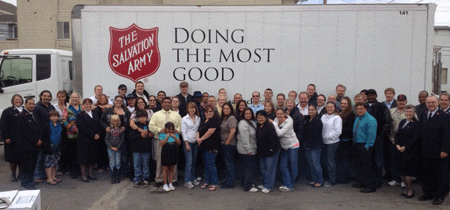 After the ceremony, the newly-formed San Francisco ARC Alumni Council hosted a barbecue themed "Life after completion," attended by over 60 ARC graduates, alumni and family members. The council is formalizing the San Francisco alumni program through meetings and events.
Lisa, who completed the program in 2003, spoke about overcoming challenges that arise after graduation. She earned a master's degree, but her blemished background made finding work difficult. She persevered, however, and today is employed as a family therapist.
"What a wonderful Sunday," said Major Katherine Hodder-Reed, "to see the completers finish their commitment, testify and give thanks to the Lord for what he has done in their lives, and to see families reunited. God is so good!"