An interview with Jamie Tworkowski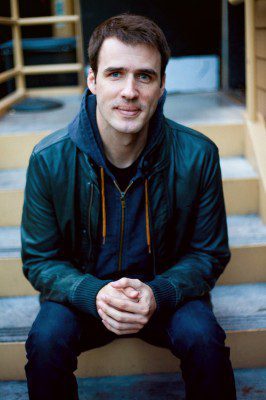 Jamie Tworkowski wrote a story, "To Write Love On Her Arms" about Renee, a friend struggling with a cocaine addiction and self-mutilation. After she was denied entry into a treatment center in Orlando, Fla., Tworkowski posted the story online hoping to provide a support system for her and others in a similar situation.
Tworkowski had exposed the need for an online community where people could talk about issues like depression, addiction, self-mutilation and suicide. In 2006, he turned To Write Love On Her Arms (TWLOHA) into a nonprofit, which has since responded to almost 200,000 messages from people in crisis in more than 100 different countries. TWLOHA has more than 1.3 million likes on Facebook and almost 250,000 followers on Twitter.
Caring met up with Tworkowski at the House of Blues in Anaheim, Calif., to discuss TWLOHA, its recent $1 million grant and the resulting Heavy and Light tour—nights of "songs, conversation and hope."
What are you hoping to accomplish with the Heavy and Light tour and what was the inspiration behind it?
The dream is people choosing to stay alive and people getting whatever help they need, especially for people struggling with depression, addiction, self-injury or even people thinking about suicide. So in a really simple way that's the dream and beyond the music all of the artists have been invited into this concept of the night, which is just 'hey don't just get up and play five songs, but what songs would you play and what would you say to someone who's here and really struggling—who maybe isn't sure they can keep going.'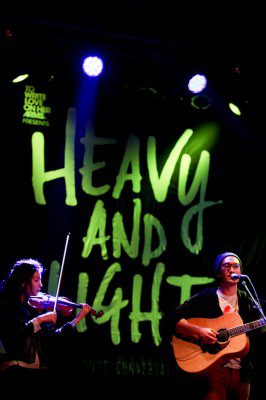 One of the unique elements is every person who comes to the show will leave with a list of local resources and so hopefully that's for them or for someone they care about. One of our goals is just that people would knock on those doors and end up sitting or walking into some of those places and getting help. You'll see it in the video—the night opens with a video that says this is not a benefit show, this is not come out for a good cause, this is really an attempt to move people.
Your nonprofit TWLOHA has moved a lot of people. What was it like when you won $1 million from the American Giving Awards in 2011 and how are you implementing that huge donation?
It was hard to imagine even dreaming up something like that, let alone it was real. The platform itself was unbelievable to have a few minutes on NBC primetime, but then to also walk away with a check of $1 million and a lot of freedom to do what we wanted.
We wanted to do something that lined up with our mission, but we knew this was the most ambitious and creative part of what we hoped to accomplish. The biggest part is the tour, so this is the first of 17 cities. The tour is funded through the money we won.
We also recently launched a high school program because I heard from so many high school folks who wanted to help and wanted to bring this message to their school or to their classmates.
How exactly does the TWLOHA website function in terms of helping people?
We consider it a source of encouragement for so many people. We've learned that most people, who need help, never get it. We're in a unique position to try to move people to get whatever help they need. We're constantly pointing to articles, posting blogs, a hopeful quote every morning—throughout all our sites. People send notes and messages that show up at our office, so we have a part of our team that just works on responding to those.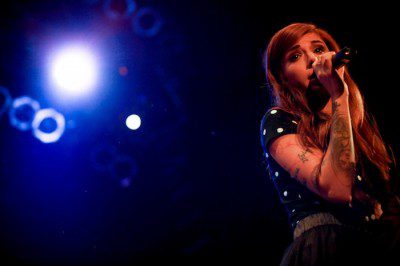 I'm sure you've encountered a lot of people who have really been touched by your site. Is there one person who particularly stands out?
We hear from people who say that they're still alive because of the work that we're doing. People who literally say, 'I wouldn't be here if not for your organization or your website.' The idea that we can do everything we can to communicate a message that tells someone that they matter and their life matters.
There was a young guy that I met in London a few years ago. He had on one of our shirts and I asked him about it. He opened up and shared that he had lost his best friend to suicide and went on to tell me that at the time of her death she was pregnant with his child. He talked about the experience of going and getting counseling and the process of sitting with someone and beginning to process that and move through it.
Wow, that's powerful. Have you ever dealt with depression or addiction yourself?
Yeah, I'm on medicine for depression and I go to counseling right now. I haven't struggled with drug addiction, but people close to me have.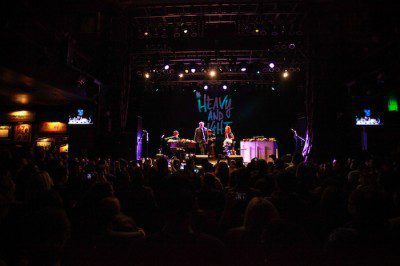 Is that something you've dealt with for a long time?
Yeah, for the last few years. In a way I guess the silver lining is that I'm thankful that it makes it personal for me. Not that any issue is random, but it does make it more personal. It's not just something that happens to other people in some other place, but this is something that I'm still wrestling through, just the feeling that I need this too—for myself. I need some of this stuff to be true. I need permission to ask some of these questions or to be honest at times.
Many of our readers are Salvation Army volunteers and personnel. What would you like to tell them or for them to know?
I think in a way that our hope is relative to your readers and that we would just want to say that you don't have to fake it, you're not alone in whatever it is that you're in the middle of—whatever pain, whatever heartache, whatever question, whatever loss. We really believe that people need other people and that people need help sometimes.
I think we hope for everyone a support system, but then we've also come to believe that there's times when we need more than that and we need someone with a unique degree of wisdom or perspective.
We believe that for a lot of people the scariest, hardest step, is that first one. We're not pretending it's easy, but we believe that it's worth it and we really want to invite people into that possibility.