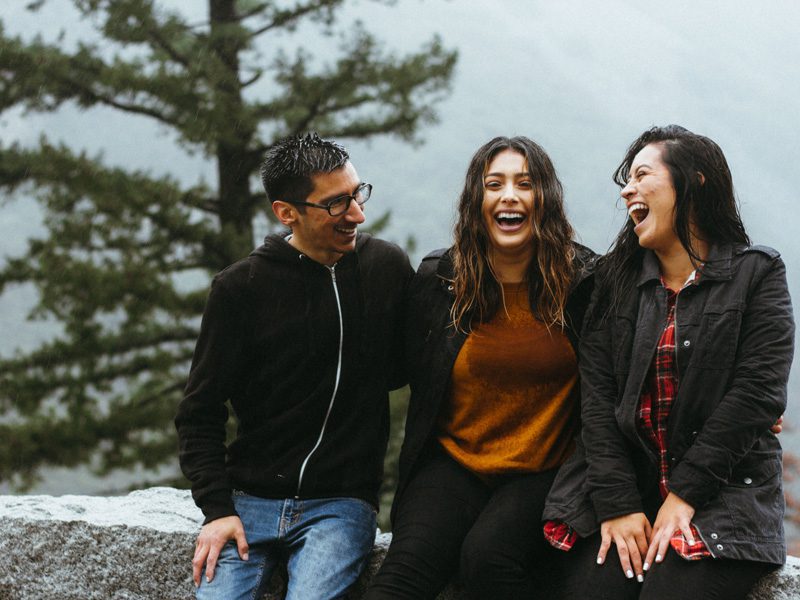 9 Bible verses on the importance of community
God calls us to fellowship with one another on earth because it reflects the fellowship we will have with one another in heaven. The mission of the gospel is too big a task for us to do on our own; that is why he collectively calls us to a sharpening standard of unity.
How we serve God is how we serve those around us—the hurt, the broken, the weeping, the neglected, the voiceless, and frankly, that defines all of us. The more we open our eyes to see each other as children of the Most High, the clearer we will be able to see the common cord that binds us together: the hope and glory of Christ.
Allow these pieces of Scripture to inspire the pursuit of deep-rooted community.
Psalms 133:1-3
Behold, how good and pleasant it is when brothers dwell in unity! It is like the precious oil on the head, running down on the beard, on the beard of Aaron, running down on the collar of his robes! It is like the dew of Hermon, which falls on the mountains of Zion! For there the LORD has commanded the blessing, life forevermore.
Proverbs 27:17
Iron sharpens iron, and one man sharpens another.
Matthew 18:20
For where two or three are gathered in my name, there am I among them.
Romans 12:4-5
For as in one body we have many members, and the members do not all have the same function, so we, though many, are one body in Christ, and individually members one of another.
Romans 15:5-7
May the God of endurance and encouragement grant you to live in such harmony with one another, in accord with Christ Jesus, that together you may with one voice glorify the God and Father of our Lord Jesus Christ. Therefore welcome one another as Christ has welcomed you, for the glory of God.
1 Thessalonians 5:14
And we urge you, brothers, admonish the idle, encourage the fainthearted, help the weak, be patient with them all.
Hebrews 10:24-25
And let us consider how to stir up one another to love and good works, not neglecting to meet together, as is the habit of some, but encouraging one another, and all the more as you see the Day drawing near.
1 Peter 3:8
Finally, all of you, have unity of mind, sympathy, brotherly love, a tender heart, and a humble mind.
1 John 4:11
Beloved, if God so loved us, we also ought to love one another.
---
Do Good:
Pick a Scripture study to follow this week and read one part each day for the next four days. On the fifth day, send it to someone you think would also benefit from it.
See how you can get involved in the Fight for Good at westernusa.salvationarmy.org.
Did you know The Salvation Army served more than 23 million Americans last year fighting hunger, homelessness, substance abuse and more—all in a fight for good? Where can you help? Take our quiz to find your cause and learn how you can join in today.