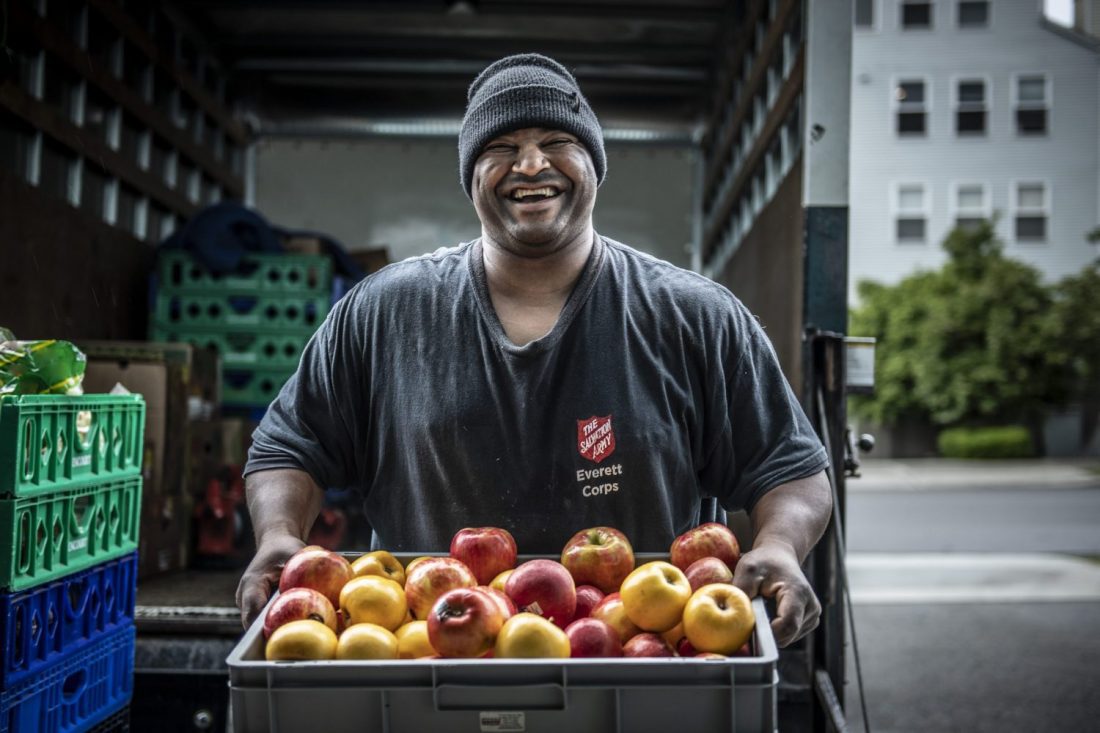 6 ways to give back during Lent
The season of Lent is generally seen as a period of fasting—a time when we give up something we consider important or valuable. But, what if instead of giving up during those 40 days, we decided to give back? While there are countless ways to give back and do good to support your community, here are a few ideas to inspire you before the start of Lent. 
1. Give your time
Volunteering your time isn't just good for your community, it's good for your soul. Research shows that volunteering can help battle the effects of depression by helping us to maintain social connections. Sign up to volunteer with The Salvation Army in your community at volunteer.usawest.org.
2. Take the Generosity Challenge
40acts is a challenge to the world to complete one generous act each day during Lent. In 2019, more than 100,000 people took the challenge, creating a wave of over 4 million generous acts in 180 countries around the world. You can sign up at 40acts.org and receive a daily challenge to do good via email during Lent.
3. Donate your resources
When you make a donation to The Salvation Army, you're joining the fight for good. Make a gift to help support programs in your community that give a hand up to neighbors who are struggling to put food on the table or keep the lights on. 
4. Declutter for good
Each day during Lent put aside one item you no longer need, and after the 40 days is up donate the lot to a Salvation Army store near you. Your donation of material goods will be sold in one of more than 1,200 family stores across the United States to fund a cost-free, six-month rehabilitation program that helps more than 200,000 people overcome addiction every year. 
5. Get educated
Use Lent as an opportunity to take time and educate yourself on prominent social issues that your community might be facing. From hunger and homelessness to human trafficking, our free, downloadable guides break down these issues and inform you on ways to help.
6. Find your cause
Want to do good but aren't sure where to begin? Take our What's Your Cause quiz to find out what social cause is most important to you, then learn how you can take steps to do good in your community.
---
Do Good: