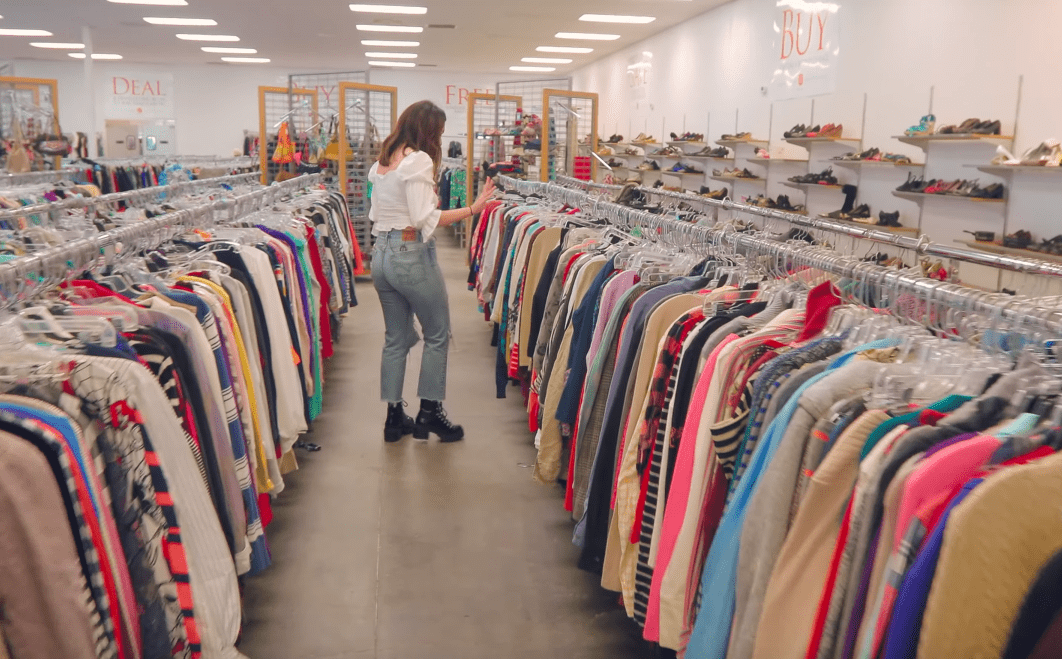 5 inspiring YouTube videos that'll make you want to live sustainably
Whether or not you consider yourself someone who cares deeply about the environment, we can probably all agree that living sustainably is the more inconvenient option. Sustainability can take more time, and it's easier to simply not care. You can buy fast fashion anywhere for cheap, throw out recyclable materials and ignore our duties of taking care of the planet. It's an option that we all have, and lots of us have chosen this route for years.
But the reality is our future and our children's future depends on us taking the time to do something about the environment. It's important for us to do our part. And as it turns out, it's not just the environment that wins with us making this effort, it's financially beneficial for us too.
From thrift shopping to creating sustainable cities to lowering your waste, here are five videos that have inspired us to live more sustainably—and reminds us how rewarding it is to do our part.
We're loving thrift with me videos, because it shows us how many good finds you can stumble upon on a thrifting day.
In the "Come Thrift With Me" series from The Salvation Army's Share Change, follow Grace as she shares her insights and helpful advice on finding fashionable clothing options at The Salvation Army Family Thrift Store in Hemet, California. She gives her best tips for finding unique pieces and making them work for you.
In episode two of the series, Grace takes us to The Salvation Army Family Thrift Store in Lake Forest, California, to find some cool graphic tees, and explains how The Salvation Army works. Hint: It's so much more than a thrift store.
YouTube has several Thrift With Me videos to inspire you to shop at your local thrift store.
Why I live a zero waste life | Lauren Singer | TEDxTeen
Environmental Studies graduate from NYU, Lauren Singer, is one of the most influential people in the movement of zero waste living. In this TED video, she speaks about what got her to pursue going plastic-free, and how almost everything we use is packaged in plastic. But is it impossible to go without it? She argues not. Since this 2015 video, she has created a lot of content and products to make it even easier. Her blog, Trash is for Tossers is filled with homemade toothpaste recipes and experience gift ideas. Now she even has a zero waste shop called Package Free Shop.
17 Ways To Make Your Home More Organic, Sustainable & Eco-Friendly | Lucie Fink 
Lucie Fink is a star from Refinery29's YouTube series "Try Living with Lucie" where she takes on experiments from five days of learning to sleep better to five days of wedding planning. On her personal channel, she dives more into her personal lifestyle. You can find more in-depth videos on her wedding and apartment move. In one recent video, she walked us through the many ways we can make simplify and make our homes more eco-friendly.
Sustainable City | Fully Charged
Can a city be completely sustainable? What would that even look like? Dubai's Sustainable City proves that it's possible with over 1,500 residents and counting. Surprisingly, they found that it's cheaper to maintain and not any more expensive to build this kind of community. It's inspiring to see what's possible in the future of city planning.
20 FREE zero waste swaps to save money & the planet
YouTuber Sedona Christina did an inspiring video on how to live more zero-waste friendly on a budget. Through this process, she says she went from high grocery bills to just $30 a week. Using less waste can be affordable, and you can save money. If you want 20 free ideas to make an impact on the planet, look no further.
Have you made any changes to be more sustainable? Give us your best tips in the comments below.
---
Do Good: