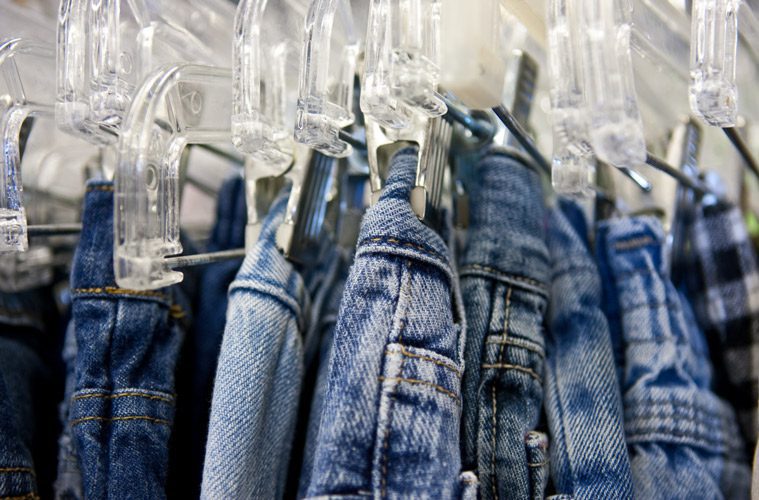 Tips for thrift shopping as a beginner 
I've spent the past two years learning about zero-waste, melting ice in the Antarctic, tears in the ozone layer and our overall environmental crisis. The issues at hand seemed, to say the least, big. And the options we have to help—solar energy, environmentally safe products, electric cars—are undoubtedly on the pricier side. Nonetheless, every little choice makes a difference, whether that's switching to reusable straws or changing the way we view shopping for clothes. Our planet has no more room for extra waste—so why not shop second-hand? Every item purchased second-hand means one less new item being produced (and eventually thrown away). Thrifting is simply the more ethically-safe option.
We all have an obligation to do good for this planet (and, equally as important, do good for ourselves). Everyone needs a bit of retail therapy every now and then, all the while keeping in mind our efforts to better this planet. Luckily, thrifting is a way to do both—and it's light on the wallet. Here are some ways to better your second-hand experience, get the most out of your purchases and have a great time doing it!
1. Do your research.
The toughest part of second-hand shopping is finding your perfect thrift shop. Some stores can be time consuming, stinky and overall disappointing. Instead of taking a leap of faith and coming home empty handed, do some research beforehand! Look around for local second-hand shops, check out the reviews, and keep in mind what you're looking for. Some stores carry only clothes, others only furniture and some both. My personal favorite shop is my local Salvation Army thrift store because it carries everything under the sun!
Find The Salvation Army Family Store nearest you at satruck.org.
2. Set aside a lot of time.
Thrift shopping can be time consuming, especially if you have your standards set high for what you're willing to purchase. If you set aside a lot of time for your thrift haul, you'll find yourself walking out of the store with more than you expected. Grab a couple thrifting-friends and make a day out of it. Most stores have a huge stock of second-hand clothing, and taking your time looking through each of the racks definitely pays off. There are always some hidden gems, you just have to look for them!
3. Don't expect to find what you're looking for on every thrift trip.
Finding the perfect accent piece or that pair of shoes you've been looking for might not happen on every trip to the thrift store. Most stores are getting donations on a regular basis, and some days they might not have what you're looking for. That doesn't mean you should give up on that store altogether—just give it another shot in a week or two! Even if the store doesn't have exactly what you're looking for this time around, they're bound to have something you'll want to add to your closet.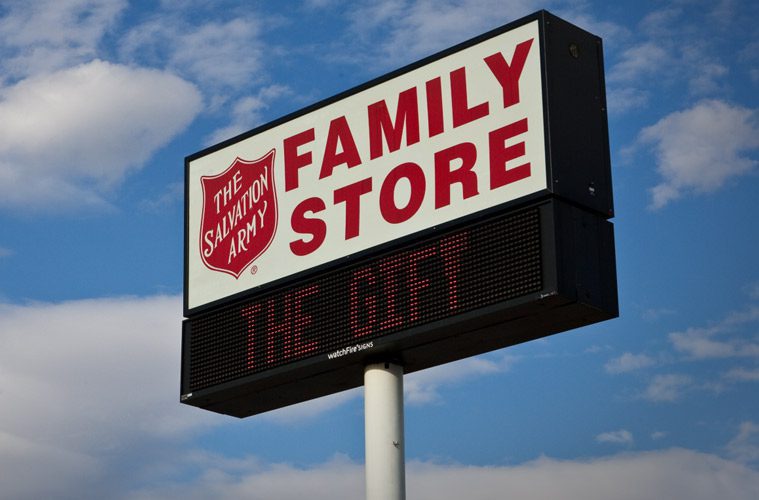 4. Open yourself up to creativity.
Thrifting is all about opening yourself up to creativity and change. Whether you're there looking for some staple closet items or a new coffee table, opening yourself up to creativity will better your overall thrifting experience. Sometimes you'll find a furniture piece that needs a new paint job or a clothing item that fits almost perfectly but just isn't quite there. I've found that thrifting coupled with a little bit of DIY-ing has widened my second-hand opportunities. Even if crafting isn't your thing, simple fixes like repainting a chipped nightstand or cuffing a pair of overly long jeans can broaden your thrifting horizon (and make your new items all the more meaningful). The best part—DIY-ing can be amazingly therapeutic. 
5. Try something new.
One of the best things about second-hand shopping is the unbeatable price points. Unlike when conventional shopping, thrifting prices are unsurpassably low and therefore give you the freedom to try something new. Don't be afraid to add an unlikely piece to your closet—you might find that you love it (and if you don't it won't be the biggest loss to your wallet). 
6. And finally, limit yourself.
I know, I know. I've been preaching about amazing prices and items that come with little to no regret. Unfortunately, the biggest plus side to thrifting can also become your biggest issue—the prices are so low that you might just over-shop. Setting a limit will help you budget yourself and keep in check what you're purchasing. When I was first venturing into the second-hand scene, I came home with piles and piles of new clothes—many of which ended up back at the donation center. Having an idea of what you're willing to spend and (loosely) what you're looking for will save you the hassle of over-stuffing your closet with unnecessary clothing. It's okay to be adventurous and grab a new clothing piece you never thought you'd like—just don't over do it!
Find your nearest donation drop-off location or schedule a free home pick-up at satruck.org.
---
Do Good: 
Visit

westernusa.salvationarmy.org

to find The Salvation Army nearest you. 

Give to support

the fight for good in your community.

Are you best suited to join the fight for good in disaster relief? Mental health? Social justice? Take our

What's Your Cause

quiz and discover where you can make the biggest impact today.