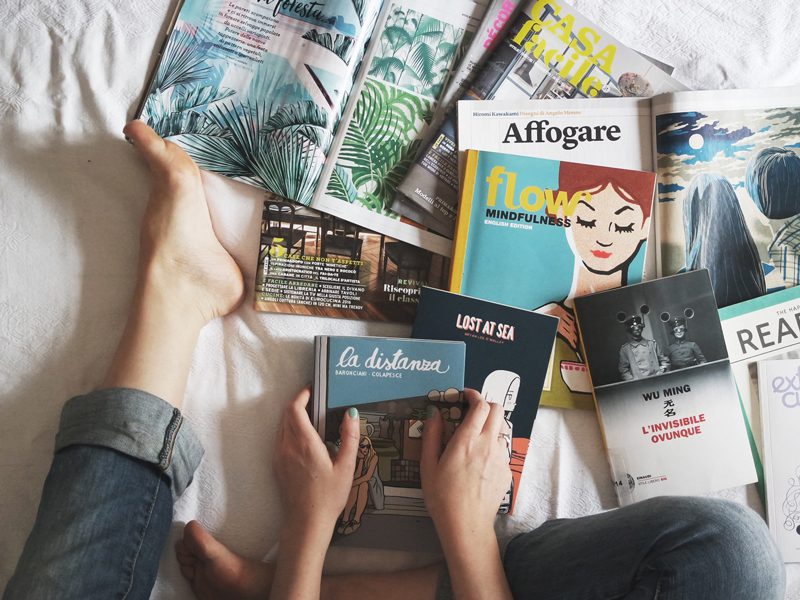 5 books on climate change to read this fall
I have never been a fan of summer. Here in the southeast, the air is sticky, it feels like the sun is constantly hovering just above my head, within arms reach snd you can't walk from your car to the office without at least beginning to drip with sweat. Even on cooler days, the humidity is so thick that my hair falls flat by noon and I've all but given up on finding the balance between being work appropriate and staying cool.
Summer 2016 wasn't just the worst for cold-weather fans like me; it was the hottest summer on record, putting the sticky, humid, burning summers of my youth to shame. Actually, every summer for the past few years has been the hottest summer on record, until the next one came along and beat it.
NASA recently released a report showing that the first six months of 2016 each set a record as the hottest months respectively since tracking began, in 1880, with an average temperature 2.4 degrees Fahrenheit warmer than the late 19th century.
Climate change, the idea that seemed important but far off when we were children, is creating very tangible effects not just on the polar ice caps, though that is important too, but on our daily lives too.
Now that it's finally starting to cool off in my corner of the country, I thought it might be time to add a few books on climate change to my fall reading list.
Are you interesting in learning more about global warming? Here are three books I'll be checking out that I think you should too:
In her fourth, a perhaps most important book, Klein argues that in order to truly address climate change, we have to make radical changes to our economic and political systems, explaining how current systems worsen the problem and interfere with attempts to slow or reverse the effects of global warming.
Adapted from pieces originally written for the New Yorker, this takes a nonpartisan look at the causes and effects of climate change. Traveling to Alaska, Greenland and the Netherlands, where environmental effects are more apparent, Kolbert sees the effects for herself and speaks to scientists about how we got here and where we might soon be.
A true classic. First published in 1962, Carson's book documented the effects of pesticides on the environment and ultimately led to the banning of DDT and the creation of the EPA.