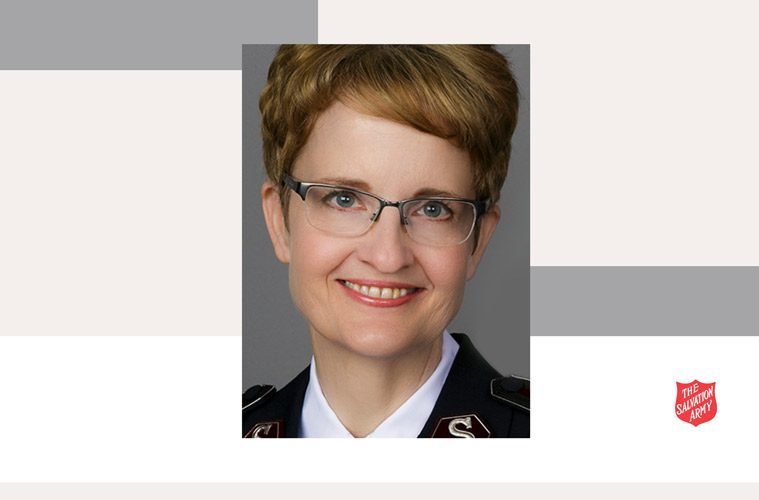 18: Is faith personal or is it inherently social? With Commissioner Jolene K. Hodder
Our salvation in Christ begins personally—it's a decision and commitment made individually. But it does not end there. A genuine personal relationship with God flows into all of our relationships.
After all, Jesus gave us two commands: love God and love others.
In this episode, Commissioner Jolene Hodder shares more about her own experience of faith, how she knows God is real and where she finds him. She explores how we can express love for God and for others as commanded.
And why, as she says: love is a decision not a feeling.
Commissioner Jolene holds a master's of religion and has served as an ordained minister—an officer—in The Salvation Army for 31 years. She currently serves as the Territorial President for Women's Ministries of The Salvation Army USA Western Territory.
As a two-time author, Commissioner Jolene shares in her writing about her overseas ministry and day-to-day life in Kenya—including the good and the moments where she had to look for God.
Her stories illuminate a personal relationship with God, and how it is central to understanding who we are and what life is about.
Show highlights include:
Role and responsibilities: Oversee women's ministries to empower women, men and families.
What Commissioner Jolene loves about The Salvation Army: Creativity of ministry and way to meet human need.
Connect with Christ: Commissioner Jolene grew up knowing God and asked the Lord to come into her heart and life.
Believing in vs. being in a relationship with God: Know who he is, what he is and what he wants to develop a relationship with him.
Is faith personal or inherently social? All about me, changed to all about God.
Neighbors, family and enemies: There's no difference, love them all. Don't complicate or categorize things.
What's the best way to express love to God and others? Unconditionally.
Scripture is self-help book that helps you to know God and his heart for yourself and others.
Gift from God: Find, know and see God's love all around you. Look for good or lesson to be learned.

Good words from Commissioner Jolene K. Hodder in this show:
"As a territorial leader, I also empower men and women to do all that they can for the Lord."
"We allow our ministers to go out into the community and see what needs to be done."
"A lot of people believe in God. Until you really are intent on knowing him…you really can't develop a relationship with him."
"God made it so simple. Just love God, and love others. We complicate it so much. It's not complicated."
Additional resources:
Download this episode wherever you get your podcasts. Find show notes for this episode and more at caringmagazine.org/podcast. Connect with Commissioner Jolene K. Hodder via westernusa.salvationarmy.org. 
[button color="yellow" size="normal" alignment="none" rel="follow" openin="newwindow" url="https://podcasts.apple.com/us/podcast/the-do-gooders-podcast/id1462063355″]SUBSCRIBE AND LEAVE A REVIEW[/button]