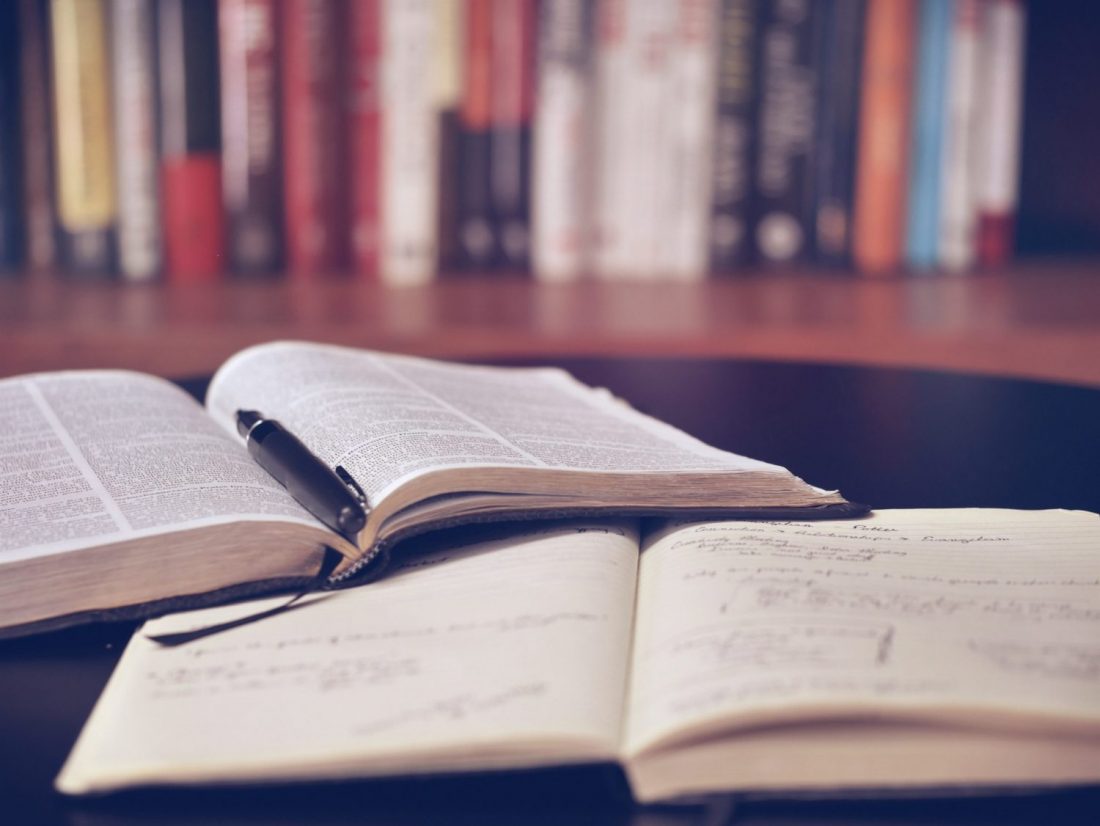 Your Scripture study library awaits
Our study library is a vault of four-part Scripture studies designed to help you get to know a passage or concept better. This week, choose one of these studies below to download and digest day by day.
'My calling'—a Scripture study
Fully trusting in God requires us to trust him in all circumstances, even when times are difficult such as dealing with the COVID-19 pandemic. Although it may seem like the most difficult time to maintain faith it is also one of the most important. In this Scripture study, we explore four ways to live by what Christ asks of us as his followers by looking at Matthew 14:22-33.
The Bible is filled with stories about God manifesting his presence among humanity through the revelation of who he is. Join in a journey to discover the names of Christ through the eyes and personal experiences of the disciples as conveyed through the Gospel stories. In the process, we'll reflect our own understanding of Christ in our personal lives and how we can make him known to the world.
Life is tough—for everyone. In this study, we get a little help—some life hacks—from the Bible's David, the Old Testament shepherd, musician, poet, warrior, King, adulterer, liar, murderer and man after God's own heart. We'll see that God is not uninterested in our tough lives. Rather, he wants to be right in the middle of the assignments we accept, the foes we fight, the mistakes we make and the legacies we leave.
God with us: A covenant-keeping God
It is no secret that life is not predictable. The COVID-19 pandemic has made this point abundantly clear in many ways. Unfortunately, this unpredictability has people responding with fear. Fear can incite a "fight or flight" response but can also be an enemy in itself. 
Community: It's what we're made for
As humans, we have a deep desire to belong to something and participate in the complicated lives of others. We were designed for community and were intended to belong in relationships. One thing that is often overlooked, is that God is a God of community. To be made in his image means that we are made for community, too. 
New beginnings through forgiveness 
This is a Scripture study about new beginnings—about our resolutions to be better, do something better, to start something or end something. One of the things that hold us back from embracing new beginnings is the grip we have on those people and situations that have hurt us. Without totally forgiving others, we cannot live fully into that new creation title we have been given.
It's the season of giving and good cheer, but for so many around the world, the need for basic human rights persists. This study explores four biblical stories and what we can learn beyond the surface about these needs and what can be done, all leading up to the Christmas story.
Appearing Nowhere in Scripture
Christians often misunderstand, misquote or misuse verses in the Bible. We allow media and art to provide the mental imagery. It is just so easy to search for a topic, read it in our language—thousands of years away from its context—and apply it, adding in a dash of our own biases, worldviews and clever memes. And it is sometimes as simple as information becoming "truth" by virtue of believing it to be so. Philippians 4:13 is one of those verses—perhaps the world's most misquoted verse.
Such love: The power of friendship from three perspectives
We read in John 15 that "greater love has no one than this: to lay down one's life for one's friends." But how can we show this "greater love" in the context of our everyday lives? In this study series, we will look deeper at the command to love others as God has loved us through looking at the three perspectives shared in Mark 2, starting with the paralyzed man. 
In this scripture study, we will look at the names of Christ through personal experiences of the disciples in gospel stories. We will see how Christ is known through hope, provision, lordship, example and forgiveness. 
---
Do Good:
Pick a study to follow this week and read one part each day for the next four days. On the fifth day, send it to someone you think would also benefit from it.

See how you can get involved in the Fight for Good at westernusa.salvationarmy.org.

Did you know The Salvation Army served more than 23 million Americans last year fighting hunger, homelessness, substance abuse and more—all in a fight for good? Where can you help?

Take our quiz

to find your cause and learn how you can join in today.