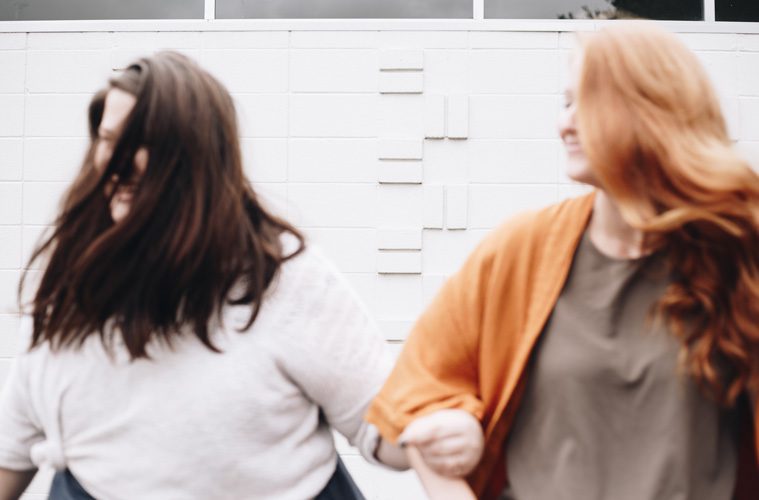 Working toward #BalanceForBetter this International Women's Day
International Women's Day celebrates women, their achievements and encourages progress every year on March 8. This year's theme is #BalanceForBetter.
The purpose of this theme is to work together to build a world in which there is gender balance in everything from the workforce and government to media, sports and more. Here are some ways we can work toward achieving this for current and future generations of women eager to succeed.
Share the stories of trailblazing women
The stories of prominent women in history and present day leaving their mark in different areas of society are endless. Every day, women accomplish amazing things—from figure skater Mirai Nagasu becoming the first U.S. woman to land a triple axel at the Winter Olympics in 2018 to activist Malala Yousafzai becoming the youngest Nobel Prize winner in 2014 for her advocacy work to give all girls the right to receive an education.
It's important that we share these landmark stories of the historic accomplishments of women to show the world all women are capable of achieving. You can do so by posting these stories on social media, or by telling them to your children so they can continue to share these stories for years to come.
These stories have the power to open up more opportunities for women and let young girls know there is no goal they can't reach.
Mentor and encourage young women to accomplish their dreams
Become a mentor to young women and motivate them on their journey toward achieving the goals they have for their lives—whether it's becoming an engineer, teacher, actress, dancer, police officer, lawyer or chief executive officer.
Stress to them that if they work hard, they can become an acclaimed ballerina like Misty Copeland, a champion tennis player like Serena Williams, or a success in any path of their choosing.
Help these young women map out a plan to make these dreams a reality. Be there to guide and encourage them as they work through the obstacles they may face along the way. And teach them to never give up, reminding them that all the hard work will be worth it.
Support and celebrate the achievements of women
Make it a point to show your appreciation for the work of women. Show your support and celebrate the successful moments of women in your life and in society as they achieve success in academics, sports, film, business and more.
There are so many ways to do this. Cheer on female sports teams, watch movies and television shows with female leads and invest in businesses led by women. Read books and articles by women, listen to music by female musicians and visit museums to learn about how women have shaped history.
Be the number one supporter of the achievements of your grandmothers, mothers, wives, daughters and granddaughters—being present and clapping from the audience as they receive accolades in the fields they are so passionate about. Let them know what they do matters, and that they are loved and respected.