Without a flag of their own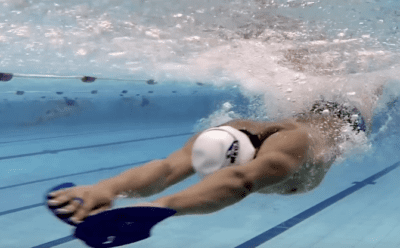 Are you watching the Olympics this summer? As athletes from around the world prepare to kick off the games with the opening ceremony Aug. 5, this year has an interesting twist.
One team doesn't have a flag.
Rami Anis is a Syrian refugee. And a swimmer.
Yiech Pur Biel is a South Sudan refugee. And a sprinter.
Yonas Kinde is an Ethiopian refugee. And a marathoner.
These three athletes are part of a team of 10 competing in the Olympic Games as Team Refugees, the first of its kind under the Olympic flag.
"These refugees have no home, no team, no flag, no national anthem. We will offer them a home in the Olympic Village together with all the athletes of the word," said International Olympic Committee (IOC) President Thomas Bach in unveiling the team. "The Olympic anthem will be played in their honor and the Olympic flag will lead them into the Olympic Stadium. This will be a symbol of hope for all the refugees in our world, and will make the world better aware of the magnitude of this crisis. It is also a signal to the international community that refugees are our fellow human beings and are an enrichment to society."
Supported by the IOC, the team has a crew of 12 coaches and officials.
"These refugee athletes will show the world that despite the unimaginable tragedies that they have faced, anyone can contribute to society through their talent, skills and strength of the human spirit," Bach said.
We'll be cheering you on, Team Refugees.
[button color="black" size="normal" alignment="none" rel="follow" openin="newwindow" url="https://www.olympic.org/news/refugee-olympic-team-to-shine-spotlight-on-worldwide-refugee-crisis"]Learn more about the team[/button]