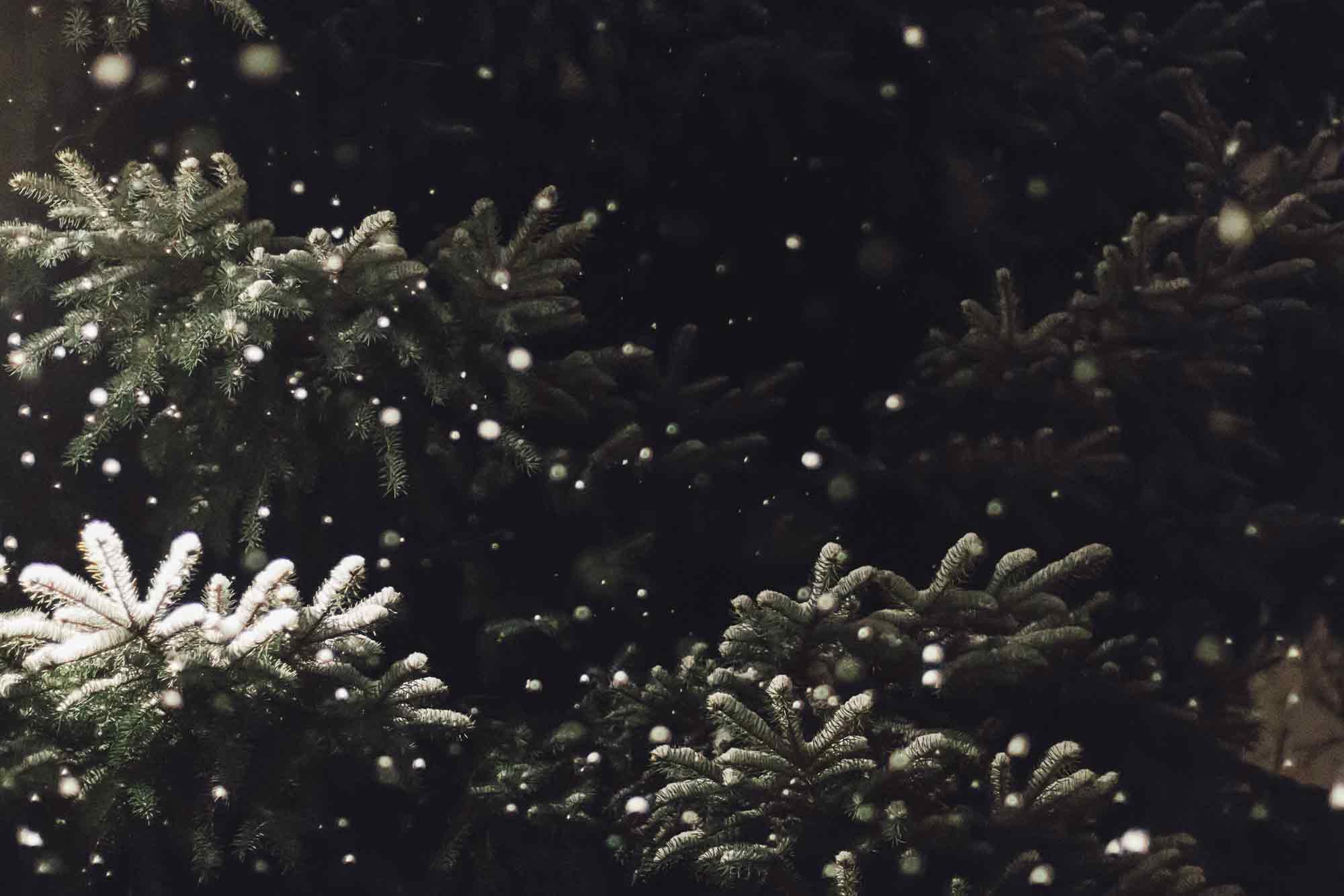 What to know about Advent week 2: Jesus is peace
A Scripture study from Caring, part two of four.
Every time you turn on the TV, scroll through social media or look at the newspaper, it seems there's little good news. As the saying goes: "If it bleeds, it leads." Basically, if a story features violence, conflict or death, it rises to the surface of what's news. Pair the fact that we're wired to take interest in these less-than-encouraging stories with the ability to access information about almost anything in a matter of seconds and you start to wonder: When does knowing too much become a bad thing?
Does knowing so much about what is going on in the world cause you to feel worried, anxious and afraid?
Remember back in the Garden of Eden, how it was a place of perfect peace for Adam and Eve? Even though their decision to distrust God led to their disobedience, God still made a way to reconcile humanity to himself. The tree God warned Adam and Eve of was called "The Tree of the Knowledge of Good and Evil." When they tasted the fruit of that forbidden tree, Scripture says their eyes were open. God knew from the beginning that he would provide a way for humanity to know and have relationship with him. The Way was (and is) Jesus!
God sent Jesus to the world as a baby. But he also came as an unstoppable force. As he grew, learned and lived as both God and human, he became familiar with the deep need of our world. Jesus knew because he was with us. He came to disrupt unfair power systems, bring justice to those who were treated unfairly and be peace for all people. His presence was the fulfillment of what had been prophesied and God had promised. His arrival was some serious good news.
During difficult days, chaos and conflict, we can quickly lose what little peace we may be holding onto. Sometimes a simple fight with our sibling or a friend leads to losing our peace! Jesus invites us to relationship with him so that we might know the great God of peace. Philippians 4:6 says that God's peace passes all understanding.
Meaning, we can be assured that God has the best in mind for us, even when our circumstances seem unsettled and uncertain. When we are feeling down, alone, afraid, insecure or out of control, God helps us rest secure in his faithful love and care. He doesn't leave us alone.
Jesus was sent to remind humanity that God is with us.
Read About It
Read Luke 2:8-15 and read Isaiah 26:3-4.
Talk About It
1. How do you think the shepherds felt when the angel spoke to them?
2. After the angel spoke, how did the shepherds respond to the good news they just heard?
3. What do you think it means to "fix" our minds on the Lord?
4. What can we do when we are feeling afraid, worried or anxious?
Pray About It
Do not be anxious about anything but in every situation, by prayer and petition, with thanksgiving, present your requests to God. And the peace of God, which transcends all understanding, will guard your hearts and your minds in Christ Jesus (Phil. 4:6).
Use Paul's prayer in Philippians 4:6 to help guide your prayer time:
Do not be anxious (worried, afraid) about anything. Pray.
But in every situation, by prayer and petition (asking), with thanksgiving (gratitude), present your requests to God. Pray.
And the peace of God, which transcends (rises above) all understanding, will guard (protect) your hearts and your minds in Jesus Christ. Pray.
Excerpted from The Light Will Come: A 28-Day Advent Journey for Families. It's not too late to join! Get on the list now and start following along today for a simple, meaningful Advent celebration with your family.
---
Do Good:
If you're longing for a simple, unhurried approach to the season, you're in luck. Get our free guide—The Light Will Come: A 28-Day Advent Journey for Families from Caring Magazine—and follow a simple day-by-day plan to an unhurried and meaningful approach to the season.
Follow us on Instagram and engage in the Advent journey with us using #caringadventjourney.
You've probably seen the red kettles and thrift stores, and while we're rightfully well known for both…The Salvation Army is so much more than red kettles and thrift stores. So who are we? What do we do? Where? Right this way for Salvation Army 101.