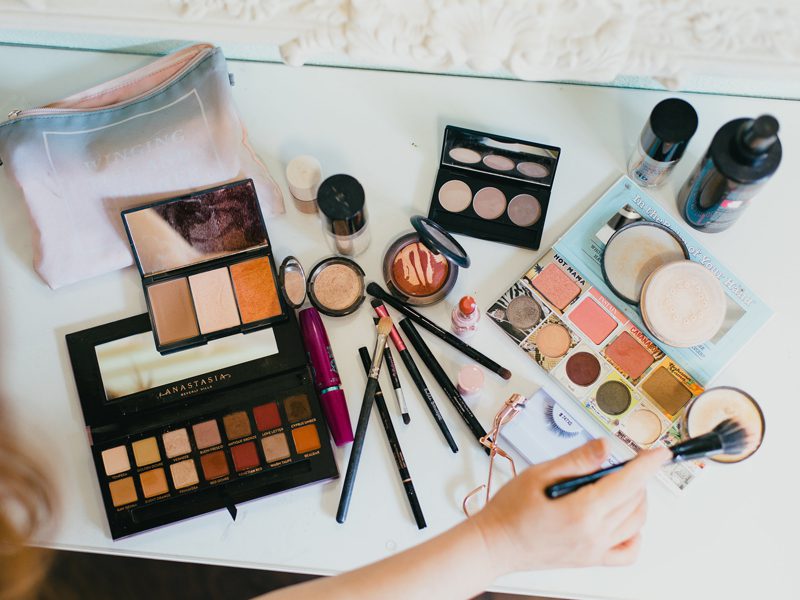 What should we be teaching our kids about beauty?
How do we approach appearance and confidence, and what kinds of attitudes about beauty do we pass on to our children?
We live in a culture obsessed with appearance and the way we are perceived by others. The beauty industry sets unrealistic standards, which also happen to vary across generations and geographic locations. So what is beautiful? How do we address the issue of beauty and what kinds of attitudes do we pass on to our children regarding beauty?
Should we tell our children that they are beautiful? Or instead focus on praising them for being persistent, hard-working and kind—traits that don't relate to their appearance?
These five women shared their beliefs around the idea of beauty, their experience with makeup and confidence, and how they approach the issue with their children as they sat behind the camera.
Kristin, director of academics and instruction for correctional facilities, mother to a toddler daughter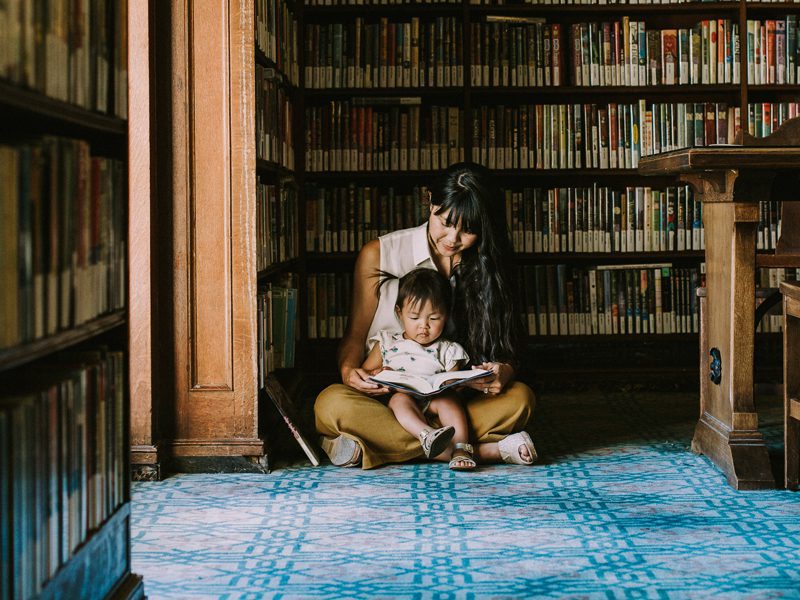 On the surface, we can feel confident when we feel accomplished or if we feel like people like us because we look a certain way. It's very circumstantial. People can be confident in public, but can be very self-loathing. True beauty draws a sense of identity and worth from deeper within. What sets you apart is knowing that you know the Holy Spirit within you. It makes you glow. You don't have to strive to be like someone else, but it's an assurance knowing that you are enough. When you interact with a beautiful person, it's not about them. A truly beautiful person draws beauty out of others and is able to see beauty in places other people don't see it.
I did a 40-day makeup fast in college where I didn't wear any makeup. I wanted to challenge myself to not limit myself or rely on makeup in order to feel comfortable and confident. The first day was scary. I wanted to withdraw and keep to myself, but I was surprised by how people still treated me the same way. They still smiled and engaged in conversations with me. I guess I shouldn't be surprised, but I thought, "Hey, maybe I don't look as horrifying as I think I look."
I think girls need to hear that they're beautiful. Every girl wants to know that they're beautiful in some way. If you don't say it, they'll look for it elsewhere. Why withhold anything good? I'd make sure I don't just tell her when she's looking nice, but also use that to show that she is beautiful is strong, good or kind. I'd like to help shape and define her understanding of what is beautiful.
Eugenia, hair and makeup artist, mother to a toddler son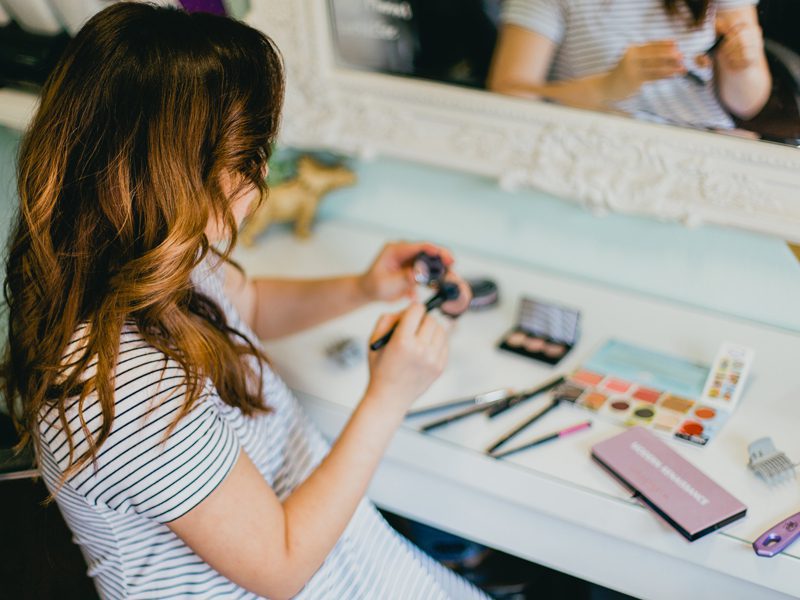 In my line of work, people invite me into their personal space and let me touch their face and hair. As a stranger, I get to tell people that they are beautiful and boost their confidence. Makeup can have a purpose and when it's used for a specific occasion it can be fun to see yourself in a new way, but not to really cover your true self. You don't want to be dependent on external modifications. Being dependent on makeup should make someone question why they "need" it, just like anything else. At the end of the day, a strong sense of your identity and faith, having self-worth, and knowing you are loved is what anchors you as a person.
Beauty is creation. We are created by God, so we are his beauties. So there is an inherent beauty and value in each person just for being God's creation. Understanding that inner value is key in our sense of worth, but it is easy to like ourselves only based on other people's perceptions of us. For example, when I do a client's hair or makeup, they may like the way they look at first, but when their friends or family tell them that they don't like the way they look, they will come back and ask to change the look.  
People always told my brother that he was good looking. I was never told that. Maybe they thought that I was a lost cause. So I worked on my personality and being a hard-worker while he became more and more concerned about the way he looked. I think it's a balance. Praising actions can make someone do things just to please someone and praising outer appearances can make them feel obsessed with their looks. In the end, we don't want to base our worth on what other people say because people's admirations can change overnight.
Rebecca, medical doctor, mother to a toddler daughter and infant son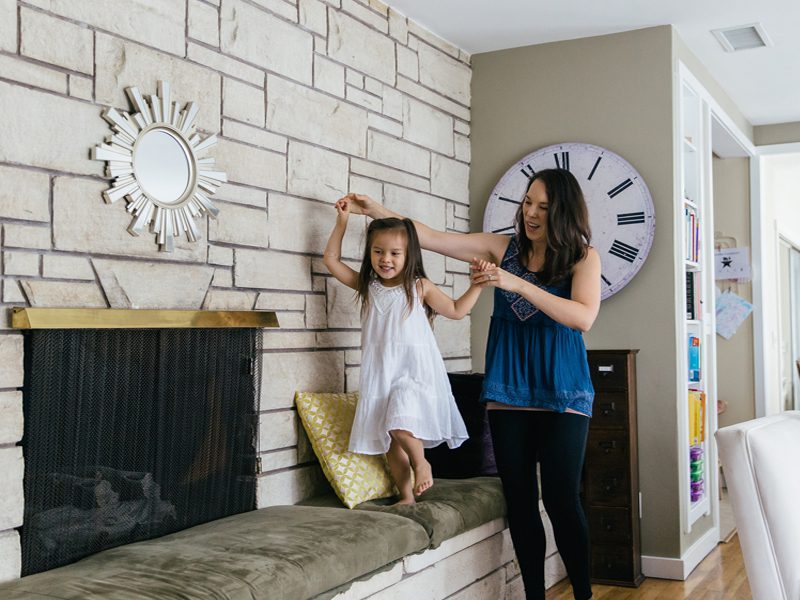 DO GOOD

– Reflect on 1 Peter 3:3–4: Your beauty should not come from outward adornment, such as elaborate hairstyles and the wearing of gold jewelry or fine clothes. Rather, it should be that of your inner self, the unfading beauty of a gentle and quiet spirit, which is of great worth in God's sight.

– Determine a tangible way you can make this verse part of your beauty routine, perhaps affixing it to your bathroom mirror.

– Observe specific character traits in your children or in a friend, such as honesty or patience, and specifically praise him or her on that natural trait. Similarly catch the person "being beautiful" in nonphysical ways, such as showing kindness, and complement the action.

I wear makeup every day and I feel uncomfortable not wearing it. It bothers me that I even care.

As a physician, I have the privilege of counseling patients in a confidential setting. Many of my female patients candidly voice their discomfort or disgust at their own bodies and it pains me to hear it. The female body can be such a source of negative self-talk, and I want women to be empowered by their bodies. Especially when you consider how amazing the female body is—how it can grow and sustain a human life. It's incredible!

My father was in business with Mattel so I grew up playing with Barbie dolls, thinking Barbie was beautiful and never questioning her unrealistic proportions or her sexualized wardrobe. Now that I have a daughter, however, I look at the dolls differently…Even Doctor Barbie is wearing a miniskirt length doctor's coat and spiky high heels…The same difficulty comes with Disney princesses. The main character is always "beautiful" and the bad guy is always "ugly." I think it makes social interactions confusing for kids because anyone who doesn't fit that standard of beauty can potentially be misinterpreted as a villain or "bad guy."

I don't shy away from telling my daughter that she's beautiful, but I try to equally focus on praising effort and perseverance. I want to try to cultivate her confidence in herself and who God is making her to be. Vanity and self-focus seem to come naturally to toddlers. And as a parent, it's easy to feed into that self-focus even with innocent remarks, like, "You look beautiful!" But teaching other things like integrity, kindness, faith, self control and healthy self-love are harder and take a strategy and concerted effort. I feel that we have to continue being intentional about teaching her to see herself through God's eyes. I want my daughter to know that she is beautiful and perfect in God's image, and does not need to alter herself to fit into some social idea of beauty. I also want my daughter to rise above comparisons.

Judy, property manager, mother to a teenage daughter and two sons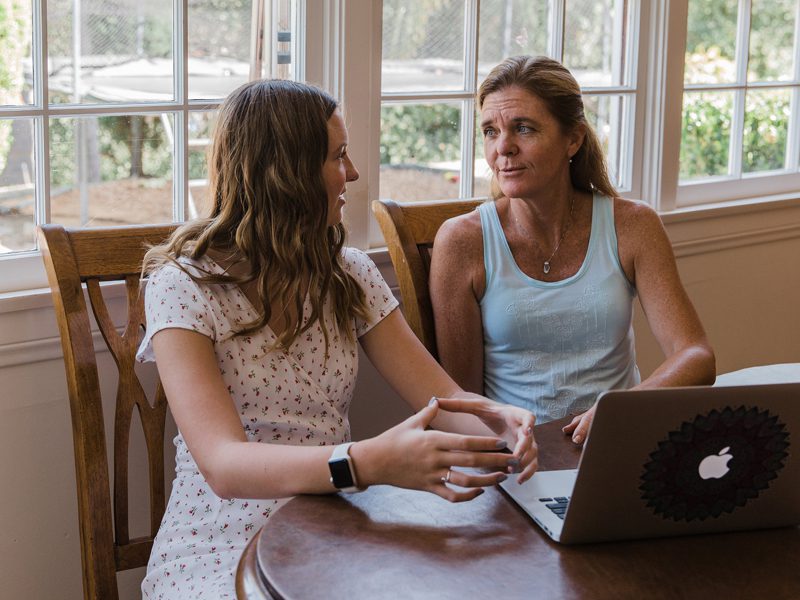 I just wear eyeliner and mascara and I'm good to go. My daughter and I can roll out of bed and be OK going out in something quick we throw on. For me, it's never been about what people look like, but who they are. Kids come over to my house all the time and we try to see them for who they are. Looks have never mattered. It's always been about the heart of each kid and that heart is different for each person. I encourage and push my own kids to be all they can be—not in the way they look.  
As parents, we focus on other things. We try to give kids the opportunity to work and serve. We teach them to have fierce conversations with adults (like asking for a raise) where they run toward difficult issues respectfully and positively.
I don't know if I've ever told my daughter that she's beautiful. I tell her, "Oh, your hair looks cute today," or "That's a cute shirt. Where did you get it?" But she's very grounded, mature, and we help her achieve the things she loves doing.
Reagan, high school sophomore, children's theater director and photographer, daughter to Judy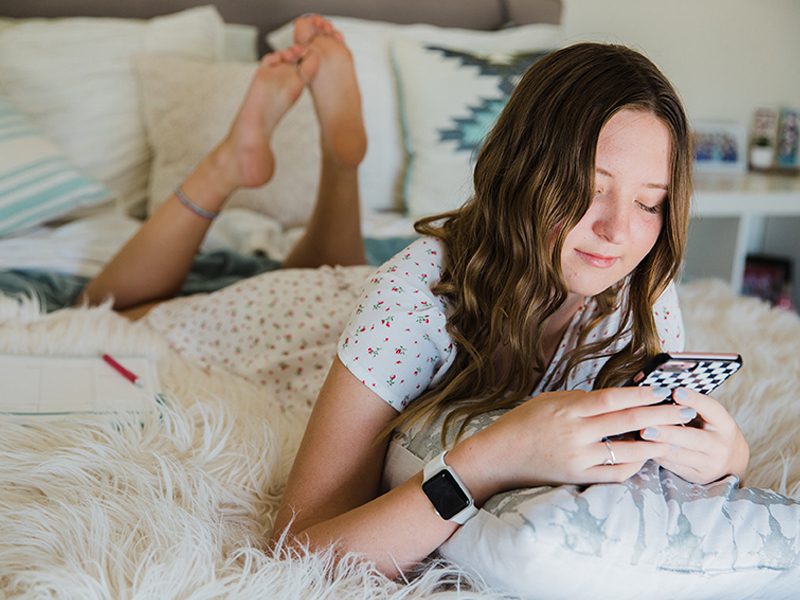 I used to be really into makeup because my friends kept buying it, so I had a lot of different products. To be on stage, there were strict makeup applying methods I had to follow. So I learned to use it. I had a beauty makeup tutorial vlog which helped me become more comfortable using it. But it became a hassle as I got busy, so now I just go with hardly any makeup. I think it's OK to use it as part of self-care and to make yourself presentable or for different occasions, but it's unhealthy when you use it to turn yourself into someone you're not and hide behind it.
Working in theater and in studios, I see children become over-confident because they're overly praised. So I don't think we should overly shower kids with praise, but give them realistic feedback and affirm their strengths.