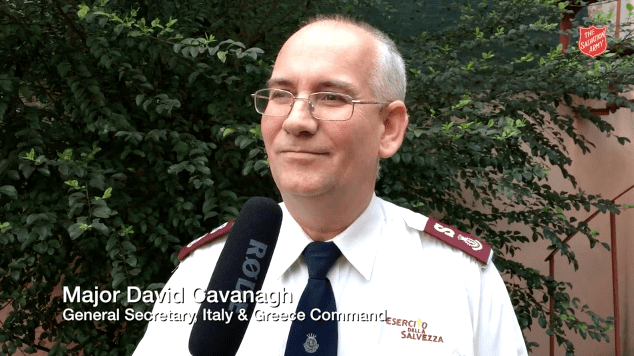 Video describes refugee response
See more about the challenges and work happening in Greece and Italy  
A new video details The Salvation Army Italy and Greece Command's response work with refugees in Athens, Rome and Atena Lucana, Italy.
"The big challenge at the moment is very much immigration," said Major David Cavanagh, general secretary. "Last year, nearly a million people came into Europe via the Mediterranean and 97 percent of those were in Italy and Greece."
Many of the people landing in Europe after arduous and dangerous sea crossings have no possessions other than the clothes they are wearing, so The Salvation Army is providing food, water, milk, winter clothing, hygiene supplies and diapers, along with simple children's toys.
"Language and culture are enormously different, so there's a huge gap between their expectations and the expectations of families who they left behind," Cavanagh said, noting the difficulties facing refugees from war-torn regions such as Syria and Afghanistan. "We're working extremely hard on cultural integration. The programs that we run include language classes, cultural mediation, a series of workshops such as sewing, information technology, and teaching basic work skills in cooking and waitering, for instance."
See more about The Salvation Army's refugee response across Europe at https://sar.my/europerefugees.