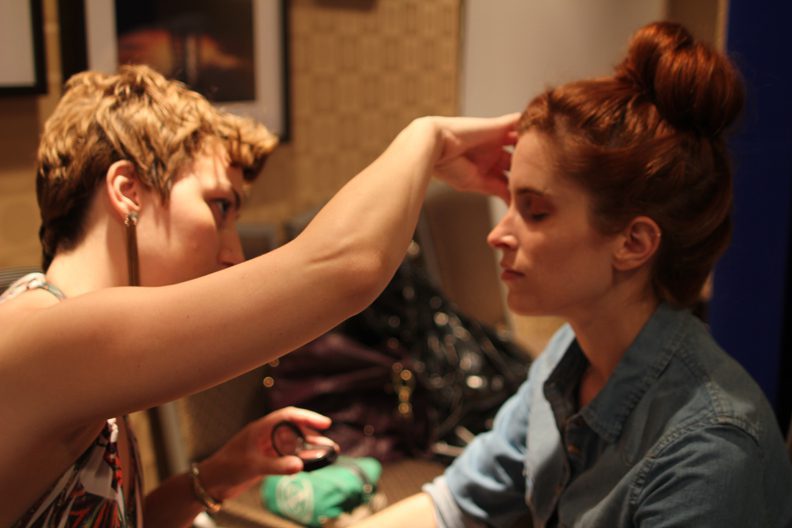 Trash bags, duct tape and fashion
Gala raises money for Salvation Army homeless shelters
Fashion-forward supporters came out in masses to The Moonrise Hotel in Saint Louis, Mo., for a cutting-edge fashion show to support St. Louis area Salvation Army shelters, raising $19,700.
Dubbed "The Garbage Bag Gala," the show debuted outfits created out of trash bags, duct tape and other repurposed items that were used specifically to raise awareness of homelessness and poverty in Missouri. At $45 a ticket, the colorful, chic, and at times comical elements of this show helped to make it a one-of-a-kind spectacle.
Models for the event included local media personalities and social media influencers. Designers ran the gamut from a 10-year-old first-time designer to the professionals. In all, 15 designers and 15 models contributed.
"I thought it would just be like cutting holes in bags," said Justin Gallman, an attendee. "Some of those designs were amazing! They looked like actual dresses!"
Lexi Koenig, 17, designed an edgy, Goth, black ball gown of hefty bags, chicken wire and soda can tabs. It was so extravagant that the model had to practice walking the stairs in the gown to make sure she would not ruin the creation in the process.
"My favorite part of the show was just how creative the designers were," said another attendee, Natalie Merseal. "I love how everything was made out of something recyclable."
Local celebrities Gwen Ragno, associate editor for ALIVE Magazine, Angela Hutti, a local fashion-savvy meteorologist from the local FOX affiliate, and Deb Bass, managing editor for St. Louis Post Dispatch, served as event judges, making critiques based on outfit creativity and model personality.