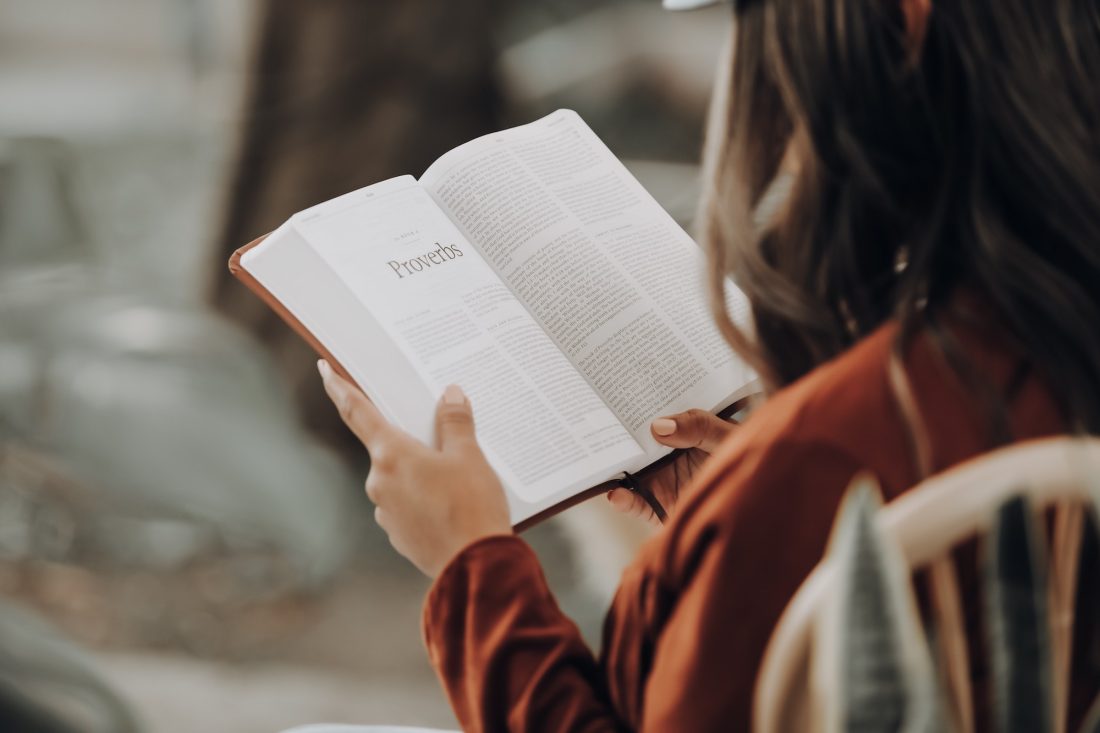 'To whom else shall we go?'
In Scripture, John 6 tells the story of Jesus performing an astounding miracle—multiplying the meager provisions of a young boy into more than enough bread and fish to feed a crowd of thousands.
Imagine those who witnessed what happened.
There was the boy. He knew exactly what he had: five small barley loaves and two small fish.
Then there was the crowd. Scripture says there were 5,000 present but we know there were even more as women and children would not have been included in that estimation. Such a crowd would mean those in the back would have strained their eyes and ears to see and hear what was going on.
And then there were the disciples. Yes, the inner 12 were there and Scripture later alludes to a greater number of those who chose to follow Jesus. What did they think? Were they astonished? Bewildered? Taken aback? Baffled? Nervous? Tired? Anxious? Annoyed? It's hard to tell.
But we do know this. The miracle performed that day had an impact not only on those who saw what Jesus did but on those who heard what Jesus did. Word traveled quickly. Even those in the neighboring shore city of Tiberias found themselves traveling more than 12 miles in search of this rumored miracle worker and prophet.
And like Jesus does, he took full advantage of the situation, teaching those willing to hear. In John 6:28, Jesus is asked what must be done to do the works God requires. "Believe in the one he has sent," he said.
The crowd presses further. Consumed with their love of carbohydrates, they ask Jesus to give them the bread he describes as giving life to the world.
This draws out the attention and accusation of the dissenting Jews in the room. Incredulous, speaking as though to suppress his divinity by referring to him as "just the son of Mary and Joseph," and missing the full personhood of Jesus himself, he continues: "Very truly I tell you, the one who believes has eternal life. I am the bread of life" (6:47-48). And the Jews go on unbelieving.
This is what I want us to sit with for a moment…
On hearing it, many of his disciples said, "This is a hard teaching. Who can accept it?" (6:60).
Jesus continues, asking if they are offended.
"The Spirit gives life; the flesh counts for nothing. The words I have spoken to you—they are full of the Spirit and life. And yet there are some of you who do not believe" (6:63-64).
In this moment, after experiencing the miracles of Jesus, listening to his teaching and hearing him speak words of life and truth, Scripture says: many of his disciples turned back and no longer followed him (6:66).
I wonder what Jesus felt. Maybe he turned to his inner circle—the 12 people he shared intimate friendship with, those he chose to deeply invest in and love—asking if they also wanted to leave.
Here's the reminder for us today: Being a disciple of Jesus is hard. To really follow him, with abandon and no plan for recourse, is hard. To love him with the whole of your heart—not a fragment—is hard. To take him at his word is hard. To daily abide in him is hard. To remain faithful to him, no matter what cultural or political pressure comes, is hard. To choose sacrificial love over duty is hard.
For those who walked away that day, the reality of Jesus was simply not enough for them.
For many who walk away today, Jesus is simply not enough.
Some seek him for the miracle. The provision. The answer. The solution. The rescue. The promise of heaven. Or for backup when the frailty of our human plans show up.
Few seek him for the suffering, persecution and hardship that is promised.
John 6 ends with Simon Peter answering Jesus: "Lord, to whom shall we go? You have the words of eternal life. We have come to believe and to know that you are the Holy One of God" (6:68-69).
It was the 12 disciples who chose intimacy with Jesus. Real relationship. Closeness. Friendship. Suffering. Persecution. Hardship. They knew the cost and they chose him anyway.
And yet, we know even within those 12, one would deny Christ and another altogether betray him.
You are not beyond stumbling in the same way.
Following Jesus is hard.
But as my dearest friend has told me over and over again when confronted with the hard stuff of this life: "You can do hard things."
Being a faithful follower of Jesus today is hard. Honoring your husband or wife is hard. Holding holy friendship with your peers is hard. Putting Jesus before your place of influence is hard. But you can do hard things.
Jesus is the Holy One of God. His words are full of spirit and life, and he is in us as we remain in him.
May our response be that of Peter. And with our eyes turned heavenward, let us agree, "To whom else shall we go?"
---
Do Good:
You may think your day is too filled to the brim for anything more…but it's in his presence that you find rest. Where you are assured God is doing a beautiful work in you. Where you find a way to love—because he first loved you. Get inside the Caring Magazine Scripture Study Collection and find a suite of free, printable Bible studies to guide you through topics from New Beginnings Through Forgiveness, to Understanding our Imago Dei or Life Hacks From David.
What makes a good story? Where can you find "the magic" in one? And how do our values integrate with our own story? Take our free email course and discover exactly how to find your voice, own your story and share it with others.
Are you best suited to join the Fight for Good in disaster relief? Mental health? Social justice? Take our What's Your Cause quiz and discover where you can make the biggest impact today.