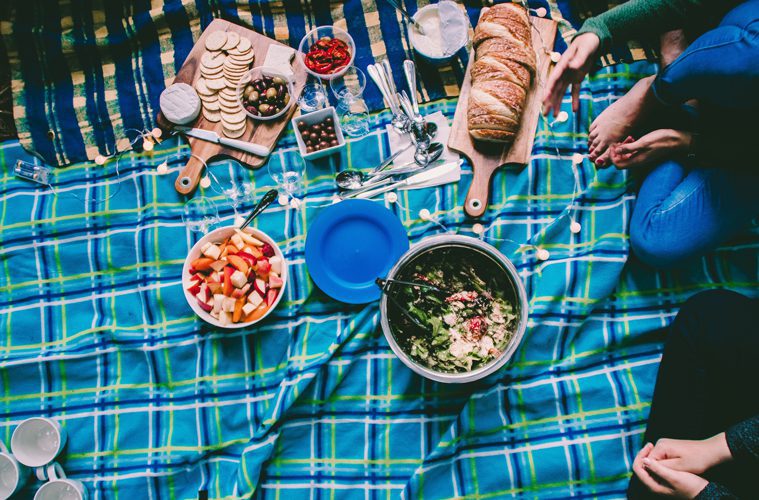 9 tips for being present over long holiday weekends
Memorial Day functions as our traditional summer kick-off. It's when we start up the grill, smoker or BBQ and consume copious amounts of food. It's a great time to get together with friends and simply enjoy one another's company. Yet, even though the weather is nice, the grill is cooking and we're with family and friends, we still have that nagging urge to reach into our pocket and devote attention to our devices. So for this Memorial Day, follow these 9 tips to resist the temptation and be more present instead:
1. Let boredom happen.
This is how games are created! When people are bored, they look for things to entertain them. Our devices are an easy solution to boredom, but try playing a game with your friends instead. When was the last time you played hide and seek? As an adult, the game takes on a whole new level. (Alternate version: try scaring the "seeker" by jumping out of your hiding spot. It's worth "being found.")
2. Silence notifications.
This is simple, yet effective. Few people expect you to answer that email. Few people will be upset that you didn't post anything to Instagram or respond to a comment on social media. Cut yourself some slack. You deserve it.
3. Talk story.
I've always admired cultures that make it a point to gather together and talk about what happened in the past or present. Gathering around a fire or a table with food opens people up to talk story. Sometimes conversations dwindle and it's tempting to suggest watching a movie or doing something else. But some of the deepest and most meaningful conversations occur after that first round of stories. Pro tip: try using the game Table Topics to help the conversation keep going. As an introvert, this has saved me from being a lame party host.
4. Play a card or board game.
It's difficult to concentrate on both your device and a game at the same time. Try playing a card game that goes fast and keeps your hands busy. The old card games we played as teens are still fun as adults. Or try a new twist on Monopoly with Monopoly Deal. My favorite card game is Five Crowns (totally worth the $12!). Did you know that card game versions of escape rooms exist? If you want to be eternally frustrated, play one.
5. Make something.
S'mores are a classic that we all know how to make. But take it to another level by using peanut butter cups, marshmallow cream, Oreos or other alternatives to the classic graham cracker, marshmallow and chocolate bar combo.
6. Try something new.
Play a game that you've never seen or start an impromptu dance party in the backyard. Instead of the traditional burgers and dogs, maybe change up your backyard BBQ menu to Mexican dishes, Southern BBQ or, dare I say, vegan. Have you ever tried to score a baseball game? It's not as easy as you might think, but it will give you a deeper appreciation for America's Pastime. It might be really uncomfortable at first, but you may have fun in a way you've never experienced.
7. Ask for advice.
We all have opinions about everything, but most of us know the right time to share. If you're going through something or are interested in a new venture, ask people for their advice. I think giving advice is more addictive than texting or Candy Crush (if you still play that).
8. Take a break and get outside.
If you feel overwhelmed by the amount of people around you or the noise, take 10 minutes alone to re-energize yourself. It's not weird, and people will be more understanding than if you just zone out on your device and disengage from everyone. Go on a walk or hike, hit the beach and get into the water, play kickball, set up a picnic, experience a hammock in the breeze—just be outside.
9. Plan your next adventure.
Whether it's another BBQ, going to a concert or sporting event, or just hanging out again. Anticipation will bind you to your friends.
Whether you're traveling or staying home, try these ideas with friends and family and see how much fun it is to remain in the real world while the digital world is still accessible, but not at your fingertips as much.