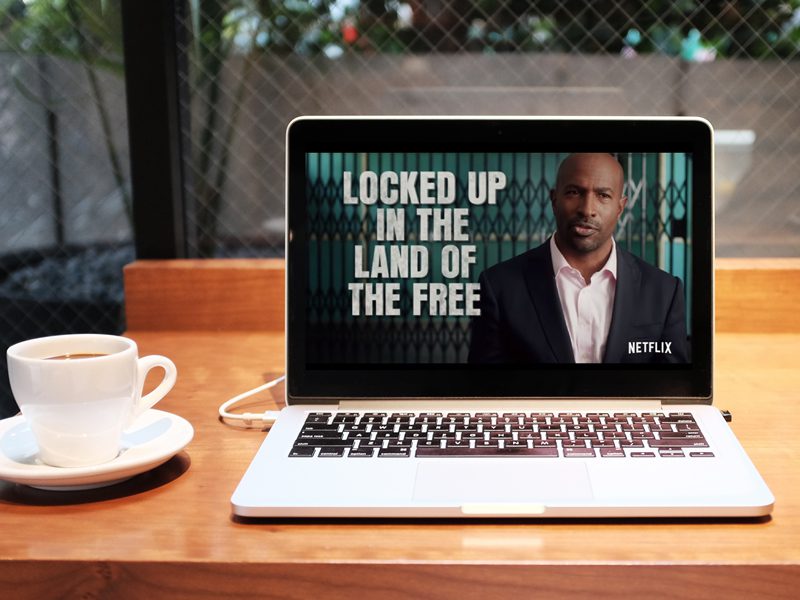 5 Thought-provoking documentaries on Netflix
Minimalism: A Documentary About the Important Things (age 14+)
The authors and bloggers behind The Minimalists created a documentary about how to improve your life by living with less. It takes a look at consumerism and the many different ways minimalism can benefit anyone regardless of your lifestyle. Whether you have a large family or you're traveling the world by yourself, everyone can gain something from the concept of conscious purchasing habits.
13TH (Common Sense Media rating: age 16+)
Filmmaker Ava DuVernay calls for people to stand up to injustice in the powerful Netflix documentary, "13TH." This provocative documentary, named after the 13th amendment, analyzes racial inequality and the flawed prison system in the United States. This is one to watch and is nominated for an Academy Award for Best Documentary Feature.
Audrie & Daisy (Common Sense Media rating: age 16+)
Audrie & Daisy tells the emotional story of two teenage girls who were sexually assaulted and then viciously harassed on social media. It examines the way society, and the criminal justice system, often punish victims of sexual abuse. Their stories, and so many others like it, demonstrate the cruel reality of a victim-blaming culture.
The White Helmets (Common Sense Media rating: age 13+)
Academy Award Nominee for Best Documentary Short Subject, The White Helmets is an emotional documentary about brave volunteer responders who risked their lives to save thousands of civilians affected by war in Syria.
Lo and Behold: Reveries of the Connected World (Common Sense Media rating: age 12+)
It is evident that the online world has been transformative, but Lo and Behold reveals just how much technology has impacted business, education, and personal connection.
Common Sense Media is a nonprofit organization with a mission to help families make good media decisions in the digital age. To see their reviews on movies, TV, books, and games, visit their website.
[button color="black" size="normal" alignment="none" rel="follow" openin="newwindow" url="https://caringmagazine.org/5-inspiring-social-justice-documentaries-on-netflix/"]Check out our recommendations for inspiring social justice documentaries on Netflix.[/button]