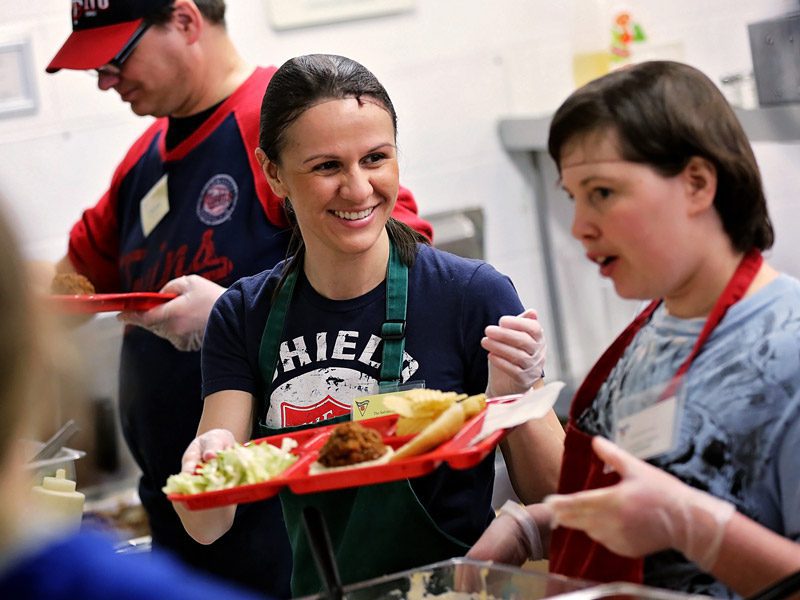 The value of volunteers
National Volunteer Week, April 10-16, recognizes the work of volunteers for causes and charities nationwide.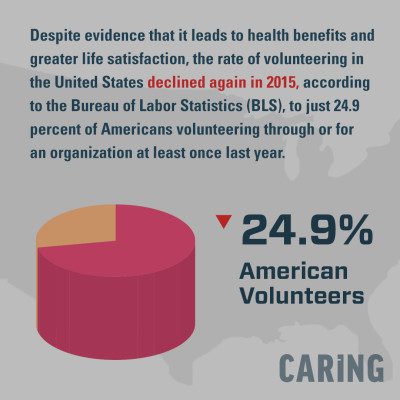 Despite evidence that it leads to health benefits and greater life satisfaction, the rate of volunteering in the United States declined again in 2015, according to the Bureau of Labor Statistics (BLS).
Just 24.9 percent of Americans volunteered through or for an organization at least once last year, marking the lowest rate of volunteering since the annual BLS report was first conducted in 2002.
With roots in the Civil War and a heightening during the Great Depression, volunteerism has experienced a boon in recent years in campaigns from Giving Tuesday to the 9/11 national day of service. But as hours given steadily decrease, organizations are looking to highlight the critical effort volunteers provide and increase giving.
As the full-time volunteer coordinator for The Salvation Army Southern California Division since spring 2014, Amy Hudson works to connect people to opportunities spanning the division's 32 corps and 24 social service programs.
"People will gather if they have a job to do," said Hudson, who is coordinating service projects during National Volunteer Week. "In each program and corps, there are so many holes in what needs to be done. Without volunteers, there would be even more."
Through The Salvation Army, in particular, she said, volunteers have ample opportunity.
"Consider what kind of volunteering you want to do, because you really can do anything with The Salvation Army," Hudson said. "Whether it's working with kids, seniors, veterans or homelessness—we can accommodate a volunteer's passion."
Dr. Jane Allyn Piliavin, Conway-Bascom Professor Emerita of Sociology at the University of Wisconsin-Madison, has conducted numerous studies on social psychology, altruism and volunteerism. She said the urge to volunteer comes down to one's identity.
"When you get people to think of themselves as someone who does this, who believes in giving back to the community in this form as part of themselves, then you've got them," she said. "If you get people to identify with volunteering then they're likely to continue it."
Americans assemble to do things they enjoy doing or that contribute to society, yet Piliavin said participation in groups has steadily decreased since the introduction of the television.
"People use to be in bowling leagues. They used to have bridge clubs, quilting clubs, choral clubs—things that people would go out of the house to do," Piliavin said. "When it comes to volunteering, almost any mental or physical health effect that you can think of has been found. Just getting out and doing things is good for you, but getting out and doing things that benefit other people is better for you."