The University Project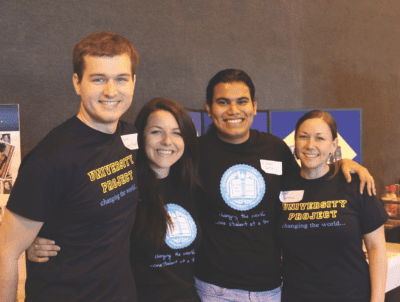 While in Ecuador, Amy Morrison, Kevin Wilkinson, and Gianna Persico, missionaries from Downey First Christian Church, met Ismael, a young man who could not afford to go to college. The three collaborated and decided to pay not only for Ismael to go to college, but others as well. From this, The University Project was born.
"I feel like [The University Project] was something God brought together," Morrison said.
A university education in Ecuador costs roughly $500 a year—barely enough for textbooks in the U.S. However, according to the Central Intelligence Agency, almost 29 percent of the Ecuadorian population lives below the poverty line. Students belonging to this population would have to take on a full-time job in order to pay for tuition, which would leave no time to attend school.
"I guess since that number seemed so small in the big picture I felt I could tackle a problem of $500 over a year easily," Wilkinson said. "It wasn't super easy, but we've been doing it."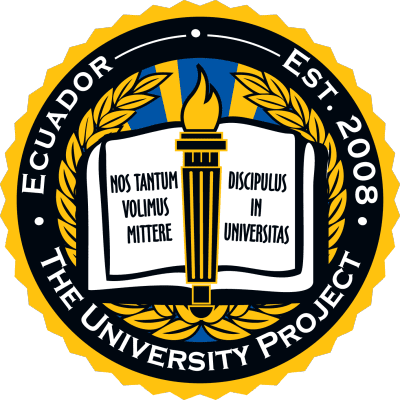 Morrison, WIlkinson, and Persico created the University Project to find sponsors in the United States to fund the education of students in Ecuador at a four-year university. Sponsors donate $40 a month to The University Project, which disburses the scholarship money to the students at the beginning of each month, and each student is responsible for monitoring his or her expenses.
Eighteen students are currently in the program. Each one is asked to commit to living a life that honors God, maintaining at least a B average in school, participating in church community, writing at least four letters to their sponsors, and being willing to help peers with resources such as tutoring or book loans.
One student, Becsy Bravo, dreamed of becoming a dentist to help those in her hometown of El Recreo.
"I want to be a dentist to bring back smiles to the people in my community, and I wanted to help my parents financially since dentistry is a well-paid profession in my country," Bravo said in her native Spanish language.
This is Bravo's third year studying dentistry at the University of Guayaquil, and she is already giving back. Bravo and her peers conduct what she referred to as "dental brigades," which go to an elementary school in the community to teach kids about dental hygiene, and provide them with free dental cleanings.
"I like being able to help those in need even if you do not know them," she said.
Andrea Flores, another student in the program, wants to go to medical school to eventually treat sick children in her community. She said, "I want to help other people with what I learn in school and in the future help students just as [The University Project] helped me."