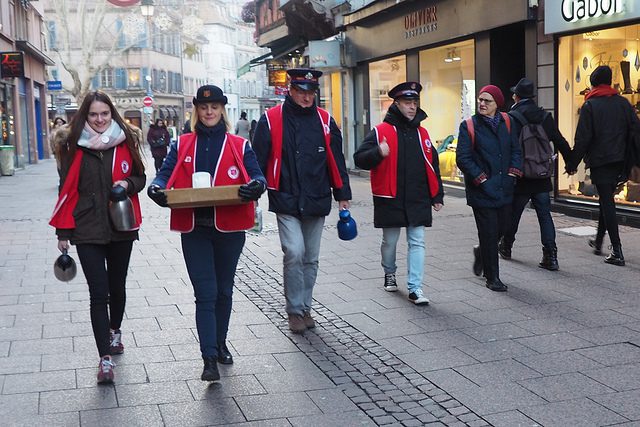 The Salvation Army in Strasbourg, France, offers comfort after fatal shooting
Thousands of visitors to the traditional Christmas market in Strasbourg, France, were caught up in a shooting incident on the evening of Dec. 11. Two people were killed in the attack, with 14 injured, several critically. The Salvation Army's Strasbourg Corps is close to the scene of the shooting, and police instructed volunteers preparing for the next morning's breakfast for people experiencing homelessness to remain in the building; they were there until late into the night.
Once the authorities had ascertained the area's safety, The Salvation Army opened its center to the public and remained open throughout the day, receiving people who wanted to rest, drink coffee or speak about what happened. Prayer was available to those who wanted it.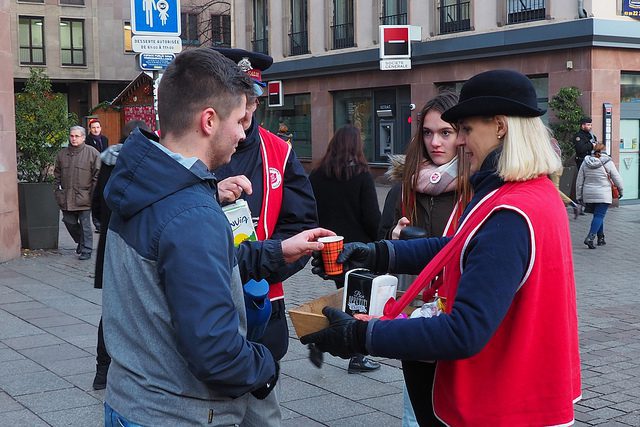 In addition, four teams of Salvation Army volunteers headed onto Strasbourg's streets, providing coffee and a listening ear to people shocked by the events of the night. Special efforts were made to connect with the city's refugee population, many of whom don't have people they can talk to for reassurance.
"Usually at this time of year we are on the streets fundraising with our red kettles," said Strasbourg Corps Officer Major Joël Etcheverry. "But today we decided to share hope, compassion and light. We met policemen, military personnel, tourists, shopkeepers and many Strasbourg people, [a] few [of] whom were there during the terrorist attack. We had very deep moments with as many as 150 people. Thank you for your prayers and thoughts."
From a report by Cécile Nitschke-Clément
A video of Major Etcheverry explaining what has been happening is available at https://vimeo.com/306015033