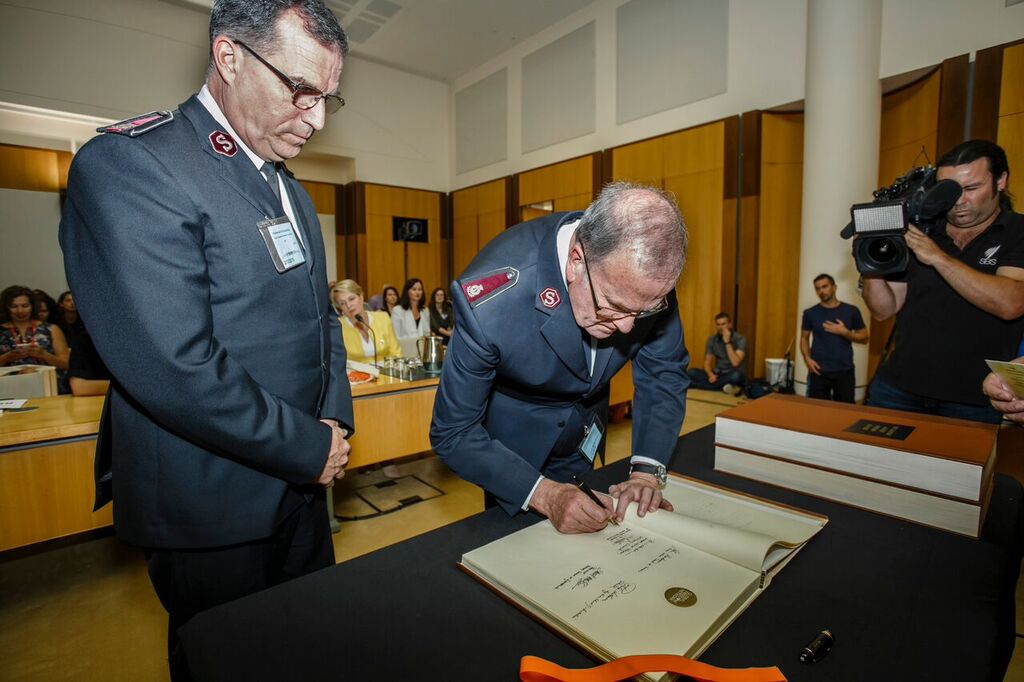 The Salvation Army in Australia leads fight against slavery
The Global Slavery Index estimates that 35.8 million people are enslaved globally, including 3,000 people in Australia.
A campaign launched by The Salvation Army in Australia to end human trafficking and slavery has been endorsed by the country's Prime Minister, the Hon. Malcolm Turnbull.
"It's important that all corners of the community join together to work towards the noble goal of eradicating slavery and human trafficking across the world by 2020," Turnbull said. "I thank The Salvation Army and the Freedom Partnership for its commitment to this important cause. By educating Australians about slavery and providing ways in which they can take action, you are empowering everyone to make a difference."
A launch event at Parliament House, Canberra, was attended by the Hon. Julie Bishop (deputy prime minister and minister for foreign affairs) and the Hon. Tanya Plibersek (deputy leader of the opposition) plus a wide range of leaders from across Australia, representing 11 Christian groups as well as the Jewish, Muslim, Buddhist and Hindu faiths.
The church and faith representatives—including Commissioner James Condon and Commissioner Floyd Tidd, leaders of The Salvation Army's Australia Eastern and Australia Southern Territories, respectively—signed a declaration to advocate and take action against slavery, including a commitment for at least the next five years to take measurable actions towards ending slavery in Australia.
Sandra, a Salvation Army Freedom Advocate, came to Australia as a domestic worker but soon found herself trapped in slavery. She found refuge at The Salvation Army's safe house for victims of human trafficking in Sydney.
"I had been promised a salary and permanent residency but after three years without pay and increasingly abusive conditions I found the courage to escape," she said. "I have shared my story to motivate people to take action against slavery in Australia [and] to encourage people who are in slavery to seek help. As a person of faith, I know that faith in action can be a powerful force for good in our world."
The Global Slavery Index estimates that 35.8 million people are enslaved globally, including 3,000 people in Australia. In recent times, abuses of people in Australian agriculture, food production and retail franchises have been exposed on an unprecedented scale.
According to Condon, the cases of slavery known to exist in Australia represent only the tip of the iceberg.
"We must do more to close the gap between the victims we know about and the thousands still enslaved in Australia," he said. "Faith communities can play a critical role in this and be part of a global movement that prevents slavery in the first place because the world's major faiths share universal values of dignity, freedom and social justice."
The creation of the Australian Freedom Network was inspired by the Global Freedom Network which was launched at Vatican City by Pope Francis in 2014. It is founded on the premise that religion can be a powerful motivating force to inspire individual and community action both spiritually and practically. At the launch event, Andrew Forrest, chairman of the Global Freedom Network, applauded the commitment of Australia's faith leaders to embed action against slavery in the very fabric of their advocacy.
More information—and the opportunity for Australians to add their signatures to the #EndSlavery declaration—can be found on the Australian Freedom Network website.