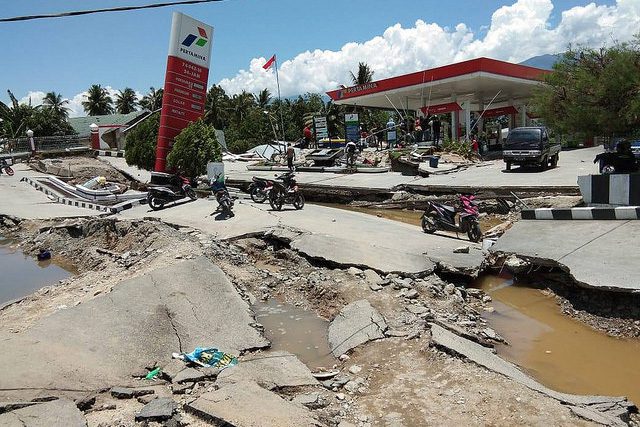 The Salvation Army continues assistance in Indonesia
Army provides broad-scale response following Sulawesi earthquake and tsunami.
Twelve weeks after the devastating earthquake and tsunami that struck the Indonesian island of Sulawesi, The Salvation Army is still present, serving the communities and families affected. The buildings damaged in the quake, as well as subsequent liquefaction and landslides, killed more than 2,000 people and displaced tens of thousands. Many are still living in camps for displaced people, where The Salvation Army is providing ongoing support.
The Salvation Army responded quickly when the earthquake struck on Sept. 28 and has remained active. From five community kitchens, officers and volunteers served more than 13,000 meals in the first two weeks alone. Additional parcels of emergency food supplies were delivered to almost 5,000 families, and more than 8,300 patients have been assessed and treated by The Salvation Army's hospital and mobile clinics near the epicenter.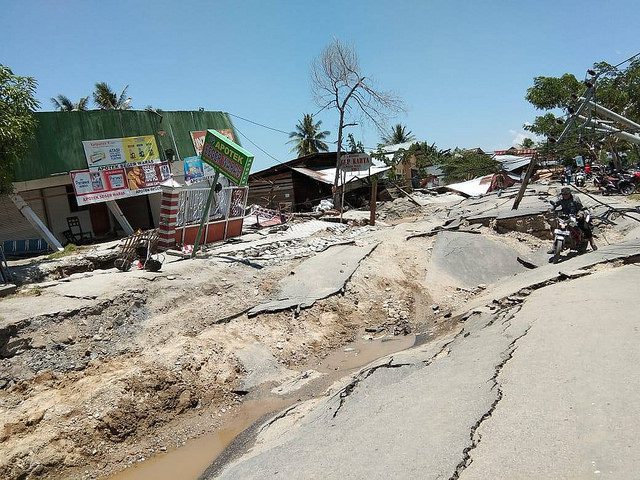 More than 1,500 children and young people have received help through trauma healing sessions, and counseling continues in conjunction with the mobile clinic.
Availability of clean water and sanitation remains a significant challenge, with many people required to undertake multiple trips to the water stations in order to acquire sufficient supplies. The biggest hurdle in this regard is the scarcity of warehouse space in Palu following the tsunami, meaning that almost all supplies must be transported from Central Sulawesi, mostly from Makassar in the south.
Preparations for further distributions of essential items to the temporary camps and villages that were severely damaged are almost complete. Critical assets—including ambulances—have now been replaced. In the coming weeks and months, major infrastructure reconstruction will take place, both to address the immediate need for shelter and to recommence school operations.
Donors around the world have provided funding, with major projects funded by The Salvation Army United Kingdom Territory with the Republic of Ireland and the Netherlands, Czech Republic and Slovakia Territory. The New Zealand, Fiji, Tonga and Samoa Territory has provided substantial funds for ongoing health and medical responses.
From a report by Brad Watson
International Emergency Services Team Leader, Indonesia