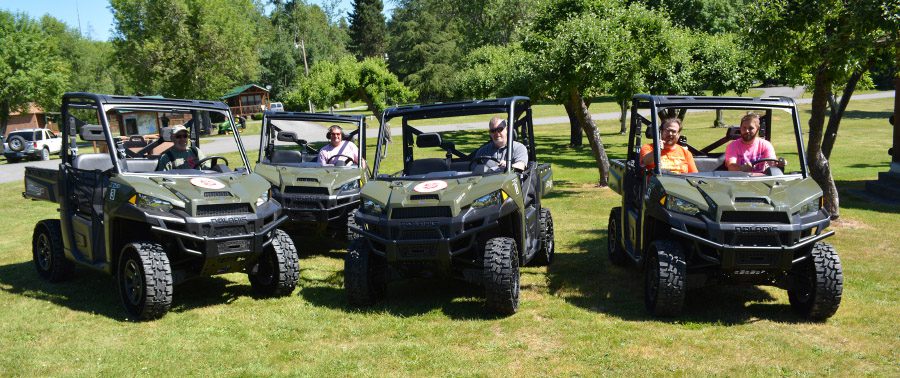 The Salvation Army completes national search and rescue fleet
Partnership with Polaris creates 53-vehicle fleet valued at $1.36 million.
Polaris Industries Inc., the country's leading manufacturer of off-road vehicles, delivered 10 Polaris RANGER® vehicles to the Western Territory of The Salvation Army to complete a national search and rescue fleet to aid emergency disaster response efforts. Since 2012, Polaris has donated 53 vehicles to The Salvation Army for strategic deployment to assist during disasters and emergencies in every corner of the country.
Four types of vehicles (HIPPO, RANGER, GEM and BRUTUS) with special utility have been donated. For instance: the HIPPO can serve as a mobile power plant that can provide cellular signals or power a canteen; the RANGER can transport food; and the BRUTUS has a pallet jack and Jaws of Life connectivity.
"We are grateful for the unprecedented donations to our Emergency Disaster Services team, which have greatly enhanced our ability to transport critical supplies to the hardest-hit areas in disaster and assist disaster survivors as well as other first responders," said Lt. Col. Ron Busroe, National Community Relations and Development secretary for The Salvation Army. "In addition to the vehicle donations, Polaris has conducted intensive training for our staff and volunteers to ensure that these very specialized vehicles are utilized at maximum benefit."
The Salvation Army's relationship with Polaris began in 2011, when Polaris donated 19 all-terrain vehicles to conduct ATV safety courses at Northwoods Camp in Finlayson, Minn. The relationship has blossomed into a national partnership, enhancing The Salvation Army's capabilities to provide immediate and effective assistance to communities affected by natural and manmade disasters.
"The Salvation Army's presence is in every ZIP code in the nation and deep experience in disaster relief efforts made them an ideal partner," said Stacy Bogart, president of Polaris Foundation. "We're proud to assist The Salvation Army in helping survivors as well as other first responders in the aftermath of a disaster."
Polaris Industries, Inc., is a recognized leader in the powersports industry. Headquartered just outside Minneapolis in Medina, Minn., Polaris designs, engineers, manufactures and markets innovative, high-quality off-road vehicles including all-terrain vehicles (ATVs), military vehicles, the Polaris RANGER® and RZR® side-by-side vehicles, snowmobiles, motorcycles, and on-road electric/hybrid powered vehicles.