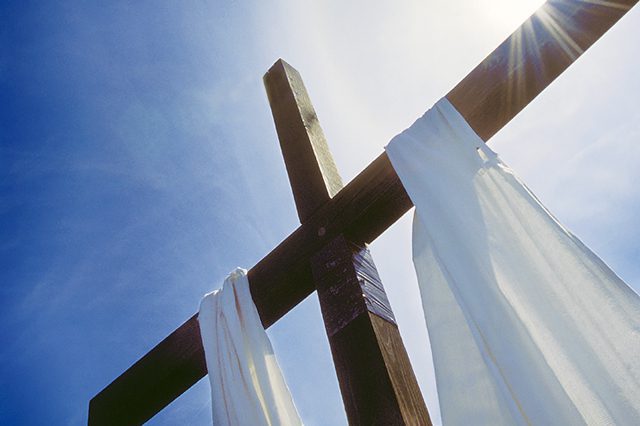 The Power of the Resurrection
The General's Easter Message  
André Cox, General – 
What a glorious celebration Easter Sunday represents for each one of us! God in raising Christ has defeated death. God in raising Christ has freed us from sin. God in raising Christ has established a sure eternal future for all who know Jesus as Lord and Savior.
Life can be so full of uncertainty, danger and fears. Easter, however, serves to remind us that the life Jesus brought and bought cannot be undermined or extinguished.
As we celebrate the glory of the risen Christ, our hearts are filled with praise. We rejoice in worship as we gain new insight and understanding of God's eternal purposes and his plan of salvation for the world! As Jesus was raised from the dead, so will we be if we place our hope, trust and faith in God who sent his only Son into this world—not to condemn but to save!
It is not difficult to understand the consternation, disappointment, fear and discouragement of the disciples following the terrible events of Good Friday. They were devastated, shocked and completely thrown off course. Jesus had told his disciples on numerous occasions that he would die and rise again on the third day. Why, then, does it appear that not one of the disciples understood or realized what happened on that resurrection morning? Had the forces of darkness and injustice won the day? There are those today who seem to think so.
Amidst scenes of despair, suffering, injustice, greed, violence and the consequences of continued economic instability across the globe, I wonder whether there are Christians who this day feel despondent. Perhaps there might even be a sense of disillusionment for one reason or another. The disciples on the road to Emmaus expressed such feelings well: We had hoped that he was the one who was going to redeem Israel (Luke 24:21a).
When Jesus appeared to the disciples following his resurrection they did not recognize him. Possibly their preoccupation with personal sorrow and despair obscured what should have been clear.
How many times do we fail to sense Jesus' presence within our life and in the world today? Do we, as Christians, always reflect the joy and the power of the resurrection in our daily living? If we are honest we would have to admit that we don't always. However, it shouldn't—indeed it needn't—be like that!
It is as our spiritual eyes are opened and we gain ever more understanding of God's eternal purposes that through faith we begin to experience triumph over darkness and despair. Moment by moment, day by day, we can know the power and the victory of Christ's resurrection in our life. Hallelujah!
It is my prayer that these familiar words will resonate in your heart as we celebrate once again the reality of our risen Lord Jesus:
Thine is the glory,
Risen, conquering Son;
Endless is the victory
Thou o'er death hast won.
Angels in bright raiment
Rolled the stone away,
Kept the folded grave clothes
Where thy body lay.
Chorus
Thine is the glory,
Risen, conquering Son;
Endless is the victory
Thou o'er death hast won.
Lo! Jesus meets thee,
Risen from the tomb;
Lovingly he greets thee,
Scatters fear and gloom;
Let his Church with gladness
Hymns of triumph sing,
For her Lord now liveth;
Death has lost its sting.
No more we doubt thee,
Glorious Prince of Life!
Life is naught without thee;
Aid us in thy strife;
Make us more than conquerors
Through thy deathless love;
Bring us safe through Jordan
To thy home above.
Edmond Louis Budry (1854-1932),
trs Richard Birch Hoyle (1875-1939)
("The Song Book of The Salvation Army," 152)