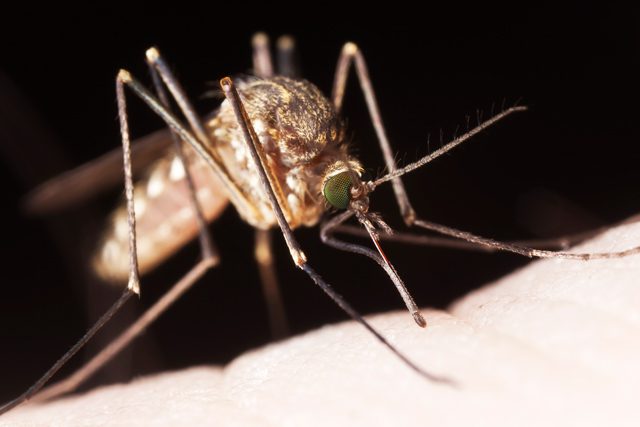 Tapping EDS to address a public health crisis
As the Zika virus continues to spread, The Salvation Army mobilizes.
By Mindy Farabee –
Fire, floods, earthquakes, tornados—now add mosquitos to the list. This month, The Salvation Army's disaster services teams plan to deploy in Puerto Rico, to lend a major hand as the island battles against one of the region's largest outbreaks of the expanding Zika virus.
While many who become infected with Zika exhibit mild to no symptoms, for a vulnerable subset of the population, its effects can be devastating. The virus, which is known to cause severe birth defects like microcephaly and is correlated with increased incidents of the autoimmune disease Guillain-Barre syndrome, originated in Uganda's Zika Forest in the mid-1940s. Fast forward to 2016, and Zika has spread to 65 countries around the globe, where it experienced explosive growth in the Americas over the past year—particularly Brazil, site of this summer's Olympic games.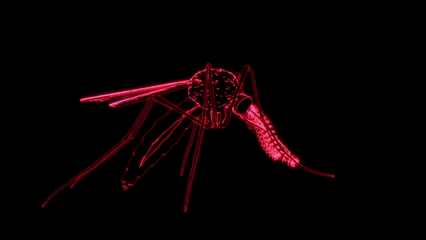 For the time being, Brazil appears to have dramatically reduced the level of its outbreak. By contrast, as of September, at least 15,000 cases had been reported in Puerto Rico. By year's end, the Centers for Disease Control and Prevention (CDC) estimates that as much as 25 percent of its population could contract the virus.
Michael Orfitelli, Disaster Services Coordinator for the Eastern Territory, traveled to Puerto Rico in mid-June to meet with local EDS Director Miguel Rivera, the Department of Health and the CDC in Puerto Rico. Response discussions continue, but plans include 40,000 robust prevention kits, which will be distributed primarily to pregnant women, children, the elderly and the homeless in conjunction with Puerto Rico's health department and its state agency for emergency management, Rivera said.
The Army will partner with AmeriCares, a Connecticut nonprofit, which will supply repellent and information for the project.
It's just one example of how the Army's disaster services ministries have stepped up in new and creative ways. "The lines between disaster services and social services have blurred in the past 10 years, as we have used our trained volunteer base, our ability to respond to crisis and our commitment to local community response to broaden our core services," Orfitelli said.
The Army's national EDS training program, an ongoing curriculum design initiative which began in the early 2000s, has helped drive this capacity to respond nimbly to any number of urgent situations. A huge undertaking that involved EDS directors from each of the U.S. territories working together with numerous managers and consultants, the curriculum overhaul was a years-long endeavor funded by a multi-million dollar grant from the Lily Foundation. Updating and other refinements to the training continue.
A cascade of factors are contributing to the 1,500-a-week rate of new infections plaguing Puerto Rico, which earlier this summer congress helped prevent from sliding into bankruptcy. But, as NPR reported, one factor complicating many others is a legacy of mistrust between residents and their government officials. That's something The Salvation Army is well-positioned to address.
"I believe the reason that the Department of Health and the CDC in Puerto Rico are anxious to work with us is because we have a presence in many communities and yes, we are a trusted agency," Orfitelli said. "We have a [memorandum of understanding] already in place with the Commonwealth of Puerto Rico for many aspects of mass care."
Perhaps the biggest takeaway here will be the educational outreach, Orfitelli said of the Puerto Rican response, which will also address various ways that Zika can be transmitted and what steps can be taken to reduce risk.
"In the short term you need to put a Band-Aid on things and [agencies are] doing exactly that," said Dr. Eileen Natuzzi, a general surgeon and public health researcher in San Diego State University's Graduate School of Public Health. "Longer term, it gets a lot more complicated and a lot more difficult because you need political capital."
Although scientists are currently running clinical trials, as of yet there is no vaccine for Zika, Natuzzi points out, as there exists none for dengue or chikungunya. In the absence of congressional action, the White House set aside $81 million to further fund that research, but "every one of the variables that potentially contributes to this—urbanization, environmental changes and climate change—they are not going away," Natuzzi said. "So if not this disease, what disease is next?"
This past February, the World Health Organization declared the virus an international health emergency. At this point, Florida is the only state in the U.S. to report local transmission of the virus, with over 40 such cases found in two Miami neighborhoods. Roughly 3,000 cases have popped up across the U.S. overall, the vast majority acquired while traveling abroad (the disease can also be sexually transmitted—an "unprecedented" aspect of this virus). In August, the CDC issued a travel advisory against the Miami areas where local transmission has been occurring, the first time the agency has ever done so for a destination within the United States.
Florida health officials remain convinced their aggressive response will substantially contain this outbreak. Yet ultimately odds are the virus will spread to mosquito populations in other parts of the country, Natuzzi said. When it does, geography will play a major role in who is most affected, with the hot, humid southern U.S. likely to see higher rates of infection. But poverty will play a substantial role as well, according to Baton Rouge Commander Captain Brett Meredith.
"When you don't have air conditioning, and you don't have a sealed home," Meredith said, "everything from malaria to West Nile to the Zika virus are very serious hazards."