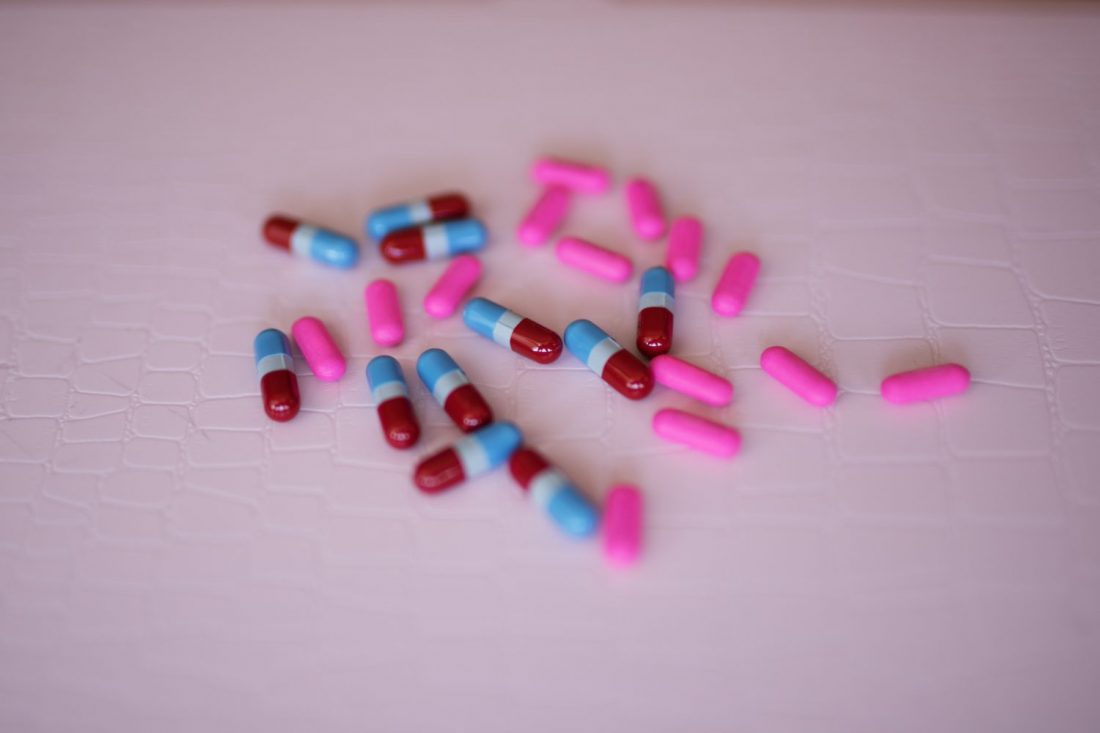 Taking a crack at the opioid crisis
The Salvation Army and HealthSource chiropractic franchise partner to raise awareness of natural alternatives to opioids.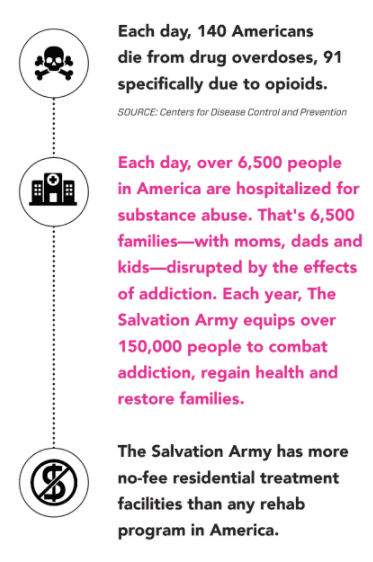 As the number of drug-related deaths in the U.S. continue to rise at record pace, many nonprofits and businesses are finding creative solutions to reduce the scope of the nation's opioid crisis.
The Salvation Army, the country's leading provider of no-fee drug and alcohol rehabilitation, teamed up with HealthSource, one of the country's largest chiropractic franchises, to address the escalating public health crisis.
The two groups launched a joint campaign to raise awareness of natural alternatives to opioid prescriptions—such as chiropractic treatment—all while raising money for The Salvation Army's network of 139 Adult Rehabilitation Centers around the country.
According to HealthSource, nearly 80 percent of heroin users reported using prescription opioids prior to heroin. And in 2014 alone, more than 245 million prescriptions for opioid pain relievers were filled.
Chronic back pain is a leading precursor to opioid prescriptions, but progressive rehabilitation options, such as chiropractic treatment, are often overlooked as viable alternatives.
"If you take a look at the numbers, an enormous amount of the people that are dying from the opioid epidemic started this whole process with back pain," said Dr. Chris Tomshack, CEO of Healthsource, in an interview with Fox 24 News Now. "It didn't need to go that route."
More than 250 HealthSource clinics across the country reduced initial visit fees from $189 to just $20 for two months. The $20 fee was then donated to The Salvation Army to help fund the ARC program. While that isn't going to singlehandedly solve the crisis, it's an encouraging step forward.
"With the thousands upon thousands of new [addictions] that are being formed every year right now, we need more help," Tomshack said. "There has got to be a better line of support for people who are having a problem with this."
The partnership is just one way The Salvation Army and other groups are working to address the issue from another angle. The Comprehensive Addiction and Recovery Act (CARA), signed into law last year, is the first major federal addiction act in 40 years. The legislation encompasses all six pillars necessary for a coordinated response—prevention, treatment, recovery, law enforcement, criminal justice reform and overdose reversal.
CARA gives nonprofit organizations such as The Salvation Army critical help for its work with Americans struggling with addiction. One of CARA's focal points is to strengthen monitoring systems that help doctors gauge whether patients are collecting multiple prescriptions.
"It's critical that we not only help those currently struggling with addiction, but also our nation's young adults," said Wisconsin Rep. Jim Sensenbrenner in a 2017 interview with The Salvation Army. "If we can stop them from trying opioids and other drugs, we can stop the tragedies of addiction before they happen."