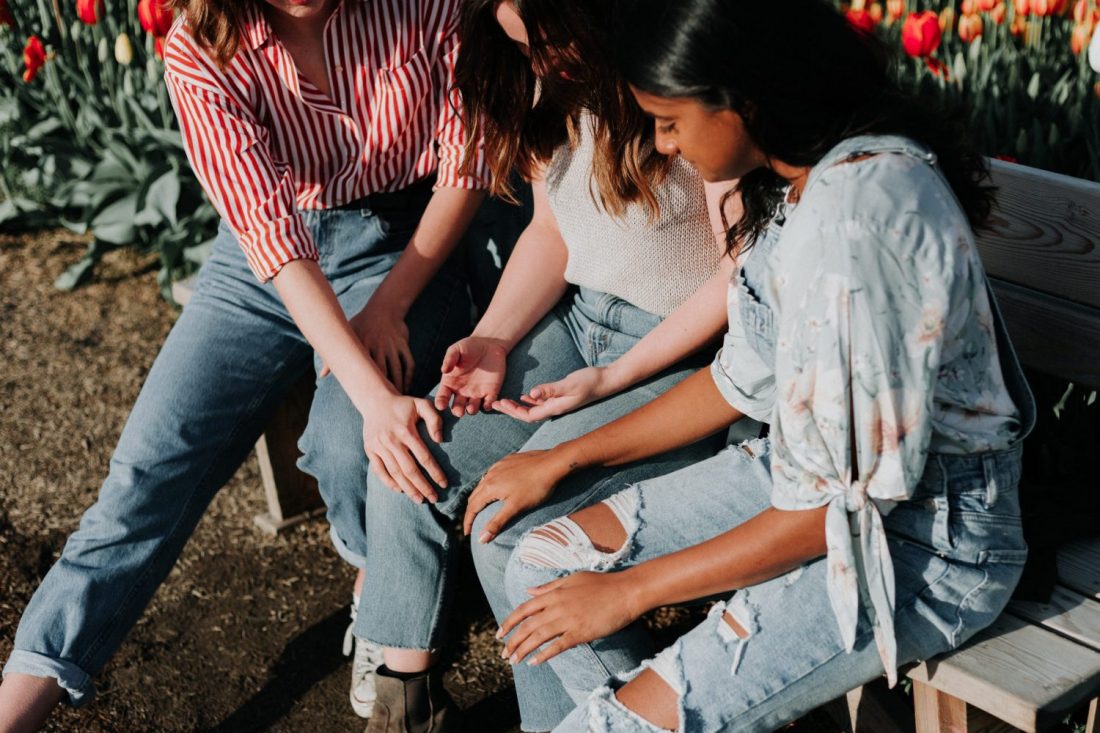 Studying Human Hearts: Kindness
A Scripture study from Caring, part four of four. 
Kindness is more than being nice. It's great to do nice things for people, and that's certainly part of being kind. But kindness tends to cover a broad range of meanings. True kindness goes deeper. It tests our character because it isn't always easy. Most everyone is kind to others when they feel like it, or when other people are nice to them. Human imitation of God's kindness does not come naturally. It is only as the fruit of God's Spirit that kindness can be a consistent part of the believer's experience.
Behind the scenes
Although King Saul tried to destroy David throughout the book of 1 Samuel, David responded with kindness and forgiveness to the household of Saul. After he became king, David looked for anyone who was still living from the household of Saul so that he could demonstrate his loving kindness and friendship. We see this in his relationship with Jonathan. David also showed kindness to Mephibosheth by restoring to him and his family the land owned by the former king. David paid to have the land farmed and cared for. As for Mephibosheth himself, David made a place for him at his own table so that he was accepted as part of the king's family.
Read what Scripture says in 2 Samuel 9.
What does true kindness look like? How do you treat people with kindness who can do nothing for you in return?
Jesus told a parable we call the Good Samaritan to teach us what it means to love our neighbor and reach out in kindness to others—even those we don't know—who need our help. The Samaritan had compassion for the hurting man and maybe he realized that it could have been him that could have been robbed. Perhaps he was so thankful he was safe that he just had to help. Whatever the motivation, the Samaritan man chose God's way of kindness along the road that day.
Read what Scripture says in Luke 10:25-37.
How do you help others and show kindness in times of crisis? Can you think of a life-changing act of kindness in your life? Have you ever been inspired by someone's act of kindness?
Beyond the surface
There are countless opportunities to display kindness each day, and in so doing, to show others around us the love of Christ. How can you live out the sort of kindness God has shown you today? Read the Scripture below to guide you along the way:
2 Kings 4:8-10 —

One day Elisha went to Shunem. And a well-to-do woman was there, who urged him to stay for a meal. So whenever he came by, he stopped there to eat. She said to her husband, "I know that this man who often comes our way is a holy man of God. Let's make a small room on the roof and put in it a bed and a table, a chair and a lamp for him. Then he can stay there whenever he comes to us."
Acts 9:36-39 —

In Joppa there was a disciple named Tabitha (in Greek her name is Dorcas); she was always doing good and helping the poor. About that time she became sick and died, and her body was washed and placed in an upstairs room. Lydda was near Joppa; so when the disciples heard that Peter was in Lydda, they sent two men to him and urged him, "Please come at once!" Peter went with them, and when he arrived he was taken upstairs to the room. All the widows stood around him, crying and showing him the robes and other clothing that Dorcas had made while she was still with them.
Colossians 3:12 —

Therefore, as God's chosen people, holy and dearly loved, clothe yourselves with compassion, kindness, humility, gentleness and patience.
Between the lines
Kindness prepares us for repentance. Read what Scripture says in Romans 2:4: Or do you show contempt for the riches of his kindness, forbearance and patience, not realizing that God's kindness is intended to lead you to repentance?
So, kindness has significant power. And its power is not meant to simply make us feel better about ourselves. The power of kindness is seen in how it leads people to repentance. Remember this next time someone makes you angry. You want them to know how they hurt you, and you want them to never do it again. When we are in this position, we tend to use a different tool than kindness. We may use spite, gossip or coldness, thinking if we are kind it will only encourage their behavior.
Scripture tells us that God uses kindness to lead us into repentance. Why should you use a tool other than the one God chooses to use?
Closing thoughts
We are called to be kind to others because God is kind to us. He loves us when we are unlovable, and he does this over and over again. He also disciplines us when we need it, which is also showing us kindness, though it may be painful.
Sign up for the Do Good Digest, our weekly newsletter, and stay tuned for the next study in Scripture.

---
Do Good: