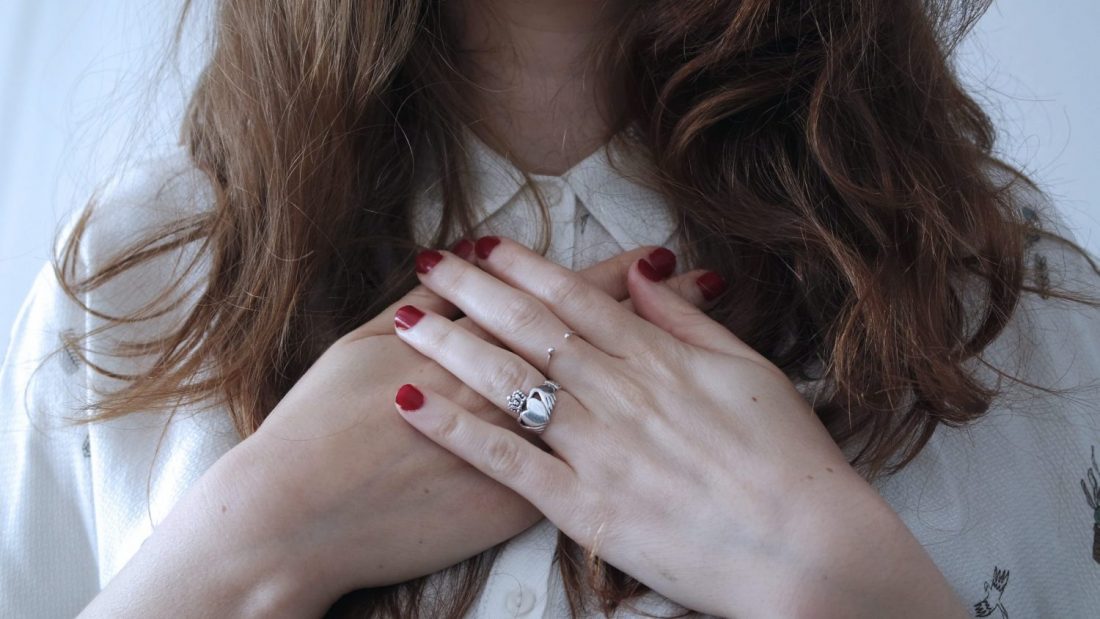 Studying Human Hearts: How much more
A Scripture study from Caring, part one of four.
We live in a world that is constantly asking us to support some sort of cause. We see story after story of neighbor helping neighbor from limited resources. We are amazed at the young child who so generously gives his allowance to purchase items to help others. And what a humbling sight to see homeless men and women giving their own shoes away. These images certainly make us ponder the idea that if those who don't have much can give so greatly, how much more can we give? How much more does God want us to give?
The short film, "Human Hearts"—based on the John Gowans and John Larsson song, "How Much More," inspired by the Book of Hosea—challenges us to think about what we have been given and what we can, in turn, give to others. Can we give love where there is hatred? Can we give forgiveness where there is wrong? Can we give kindness where there is hurt? 
We can indeed love others because God has first loved us. We can forgive others because Christ shed his blood on the cross so we could be forgiven of our sins. We can show kindness because we are filled with God's Spirit! So, this Bible study will focus on God's love for us, his forgiveness that is so freely given, and his kindness that leads us back to his loving arms.
Behind the scenes
From 1967 to 1990, General John Gowans and General John Larsson (the 16th and 17th international leaders of The Salvation Army, respectively), wrote 10 musical plays, each presenting a specific message promoting The Salvation Army's message and goals. The song, "How Much More," is from the second musical, titled "Hosea"—the story of the Old Testament prophet's faithfulness and forgiveness toward his unfaithful wife, relating this to God's forgiveness of his people who had broken their promises to him. Read through the lyrics of the song: 
If human hearts are often tender,
And human minds can pity know;
If human love is touched with splendor,
And human hands compassion show,
Then how much more shall God our Father
In love forgive, in love forgive!
Then how much more shall God our Father
Our wants supply, and none deny!
If sometimes men can live for others,
And sometimes give where gifts are spurned;
If sometimes treat their foes as brothers,
And love where love is not returned. 
Beyond the surface
Watch the short film, "Human Hearts."
What spoke to you while you were watching the video?

Who were the characters in the video? Which one of them can you relate to?

How did the video help bring the words of the song, "How Much More," to life?

How did you see the themes of love, forgiveness and kindness displayed in the video? Would your actions have been the same?
Between the lines
In Hosea 1-3, Hosea was married to Gomer, and according to ancient customs that meant that she was already completely under his authority. The rights of women back in Old Testament times were not what they are today, and unfortunately, women were virtually the possession and property of their husbands. While some men exploited this social standard, others like Hosea did not exercise the full extent of their cultural-given authority. Hosea was a righteous, godly and just man, so Gomer had no excuse to leave him. But she did and landed herself in slavery and bondage to another, ungodly master who would have been much harsher than the husband she left. Hosea chose Gomer despite her sin. We don't know all about Gomer's past, but we know that it went against all logic that Hosea, a Prophet of the Most Holy God, would take her to be his wife.
Read what Scripture says in Hosea 1:2.
What did God ask Hosea to do that we might find strange? What was the purpose of this request?
While sin looks attractive and promises much, it actually gives little and generally leads to slavery, discontentment, hurt and misery. However, this place of despair doesn't have to be the end of the story. Like Gomer, we also have been purchased from our slavery; however, our ransom price was much, much higher. Rather than being weighed in silver, it was weighed in blood—perfect, innocent blood that could only come from a divine Savior. It was a sacrifice that was freely given to ensure the restoration of a lost love.
Think about why God would want to redeem you. Why did Jesus pay the ultimate price for your redemption?
Hosea and Gomer's story is the story of God and Israel. It is also our story. He chose us, adopted us as sons and daughters, despite our sin. When we found ourselves stuck in bondage and chains we never intended—chains of insecurity, discontentment, fear, addiction—God freed us. When we, like Gomer, were enslaved to sin, God bought us back. By our very own nature, we threw God's love away—but he redeemed us! We have been redeemed from slavery! Christ the Great Redeemer paid the price for our freedom with his own precious blood. Hosea was a faithful husband; Gomer was an unfaithful wife. God is the faithful lover of our souls. We are often faithless and prone to wander.
What similarities do you see in Hosea and Jesus?

Why does God continue to give his unconditional love to a people who continually throw it away?
Closing thoughts
From the beginning, God's creation has received his love, mercy, and grace in measures that were not deserved and many times forgotten. God's creation has not been able to refrain from wickedness and sin. The Book of Hosea assures us that God's love for us is unconditional. We find a beautiful picture in the last part of Hosea of God's love once again not only restoring his children but forgiving their sin when they turn back to him with a repentant heart. We only need to look into the mirror to see a reflection of those same Israelites. 
It is only by remembering how much God has done for us that we will be able to avoid rejecting the one who can forgive our sin and give us eternal life, instead of the spiritual death that we all deserve. The book of Hosea shows us that God doesn't give up on his children. He is faithful and will never leave us. But when we do sin, if we have a sorrowful heart that is full of repentance, God will bring us back to himself and we can bask in his never-ending love for us and live a holy life. God wants us to know him and desire him. He wants us to love and forgive as he does.
Sign up for the Do Good Digest, our weekly newsletter, and stay tuned next week for part two.

---
Do Good: