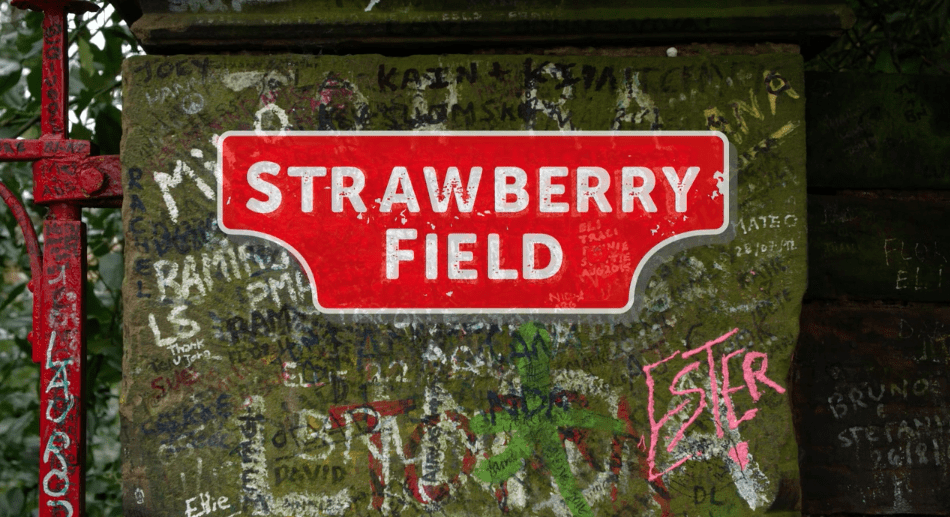 Strawberry Field to reopen with new vision
Strawberry Field, The Salvation Army's iconic site in Liverpool, England, immortalized in The Beatles hit song "Strawberry Fields Forever," is set for a major redevelopment that will open its famous gates to the public for the first time.
Today, to coincide with the 50th anniversary of the release of the Fab Four's song, The Salvation Army United Kingdom Territory with the Republic of Ireland launched an inspiring new vision for its Strawberry Field site. The proposals weave together educational, cultural, heritage and spiritual exploration in one bold, imaginative plan.
Donated to The Salvation Army, its large Victorian house was a home for the city's most vulnerable children from 1936 until it closed its doors in 2005. The revival of the site, which was treasured by John Lennon as he grew up a short distance away, will include at its heart a training and work placement hub for young people with learning disabilities. The facility will create opportunities for vocational training in areas such as catering, retail, visitor experience and horticulture.
"Strawberry Field is special in the hearts of many people in Liverpool, the UK and across the world, and we at The Salvation Army are aiming to redevelop the site to do justice to the many people that have been supported by the children's home or formed a connection with the iconic Beatles song," said Major Drew McCombe, Divisional Leader in North West England.
"It's no secret that Strawberry Field was special to John Lennon—it mattered to him," McCombe said. "We're going to inspire people to become involved in the project in any way they can, to create a pivotal place in the lives of young people and a must-see destination for Lennon and Beatles fans the world over."

A new exhibition exploring the story of the place, the song and John Lennon's early life will be opened, along with a café that will welcome people from across the world and within the local community. The gardens at Strawberry Field will be at the heart of the new experience. Visitors will be able to stroll through John Lennon's childhood playground, explore the trees he climbed and shady glades he rested and dreamed in during the summer. There will be an opportunity to see the site's fabled gates, which were at one time stolen and subsequently recovered from a nearby scrapyard.
"I'm expressing my wholehearted support of The Salvation Army's plans to redevelop their children's home at Strawberry Field," said Liverpool Mayor Joe Anderson. "Their plans for a totally unique project to provide vocational training for young people with mild to moderate learning disabilities are to be commended."
Another initiative planned is Music Rocks, a music-based mentoring scheme. Within the setting of a music workshop, young people will develop new skills through contemporary music, expand their creativity and use music to re-engage and manage personal development. And the site will incorporate a Christian community of spiritual exploration, retreat and pastoral care.
"I can think of no better way Strawberry Field could be redeveloped in such an innovative way, which gives hope and job opportunities to vulnerable young people, while making a valuable and worthwhile contribution to The Beatles' legacy in Liverpool,"  said Peter Hooton, Chair of The Beatles Legacy Group.