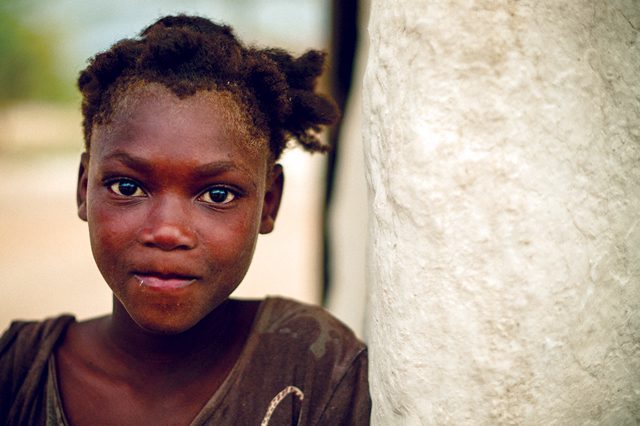 Sponsored children in jeopardy
One country's change in tax law will impact Overseas Child Sponsorship.
By Rachel Thieme – 
Essential funds dried up July 1 for 650 children sponsored through The Salvation Army Overseas Child Sponsorship program in the Australia Eastern Territory. The territory's interpretation of a change in the country's tax laws means that it can no longer offer its benefactors individual sponsorship opportunities.
Now, 80 Salvation Army children's homes, orphanages and schools will lose $500,000 in funding from already stretched budgets, and in response the USA Western Territory is seeking new sponsors in the face of this crisis.
"This is going to affect our sponsorship program very much," said Major Bilha Rewa, Kenya East territorial sponsorship secretary, who oversees sponsor-supported homes and schools in the territory. "Many children are going to drop out of school due to a lack of school fees. Some of these children are orphans and others come from very poor family backgrounds. Some are left under the care of their old grandparents who are unable to educate them."
Salvation Army leaders in affected territories sought alternative funding, but have not secured enough to fill the gap.
"This is a huge number of children and the support we were receiving was great," said Major Rose Ndeke, Uganda Territory social services secretary. "The territory is not able to generate [the necessary] funds. The government has been approached to see if they can assist our centers and these orphans and vulnerable children in any way, contributing to what we are already doing, but they too say they do not have funds."
The Salvation Army's Overseas Child Sponsorship program, through donor territories including the USA Western Territory, supports children in developing countries with great financial needs by supplementing the funding of facilities that support the holistic growth of the child.
"Due to the support children have received during these years, this has directly contributed to their development," said Beatriz Villegas, sponsorship director in Latin America North Territory. "Many of them have finished their school years; they have improved their physical and emotional health through a better diet, purchase of medicine, visit to doctors, school registration payments, and teaching materials. They have principally identified with our mission, achieving a better spiritual growth and a better relationship with God and their families."
Major Don Gilger, Western Territory World Missions and Overseas Child Sponsorship director, said we often think that the number of kids in the world needing help is daunting, but through sponsorship we make a significant difference for each individual child. He said, "If we take that approach and sponsor one extra child this year, we can impact the whole world one child at a time."
To donate, please contact the Overseas Child Sponsorship office at 562.491.8409 or child.sponsorship@usw.salvationarmy.org. Checks can be mailed to Overseas Child Sponsorship, 180 East Ocean Blvd., Long Beach, CA 90802.