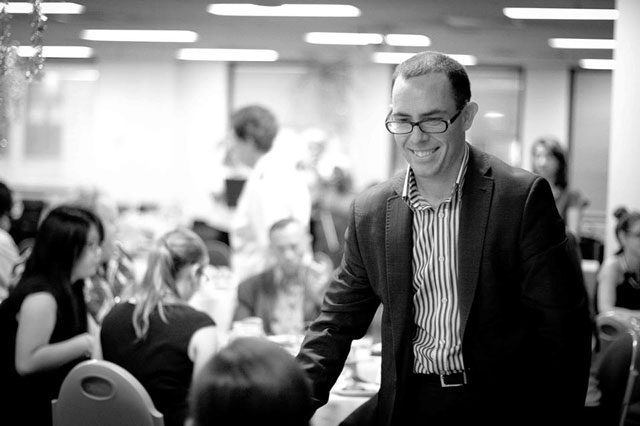 Salvos Legal gets the verdict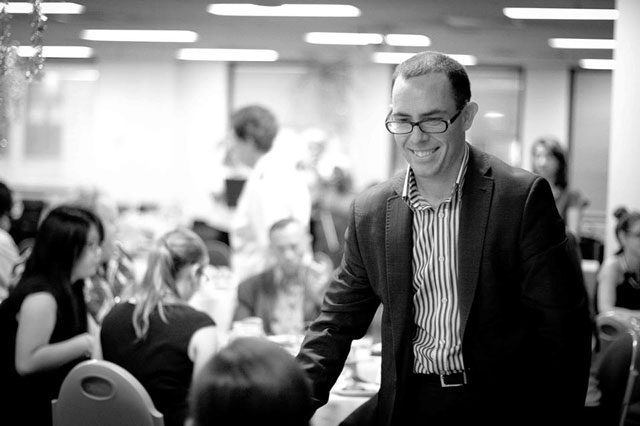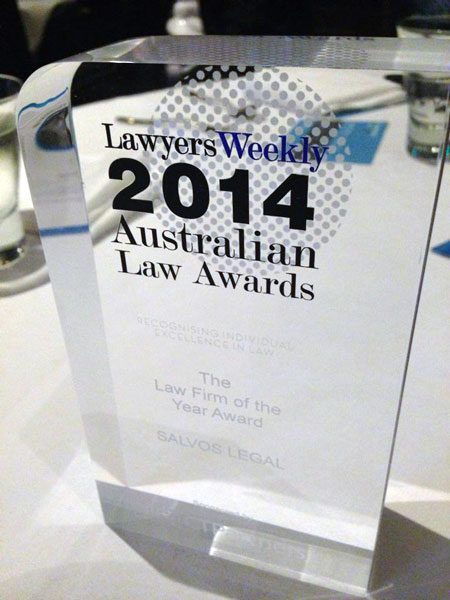 The Salvation Army wins prestigious legal award in Australia.
By Dean Simpson –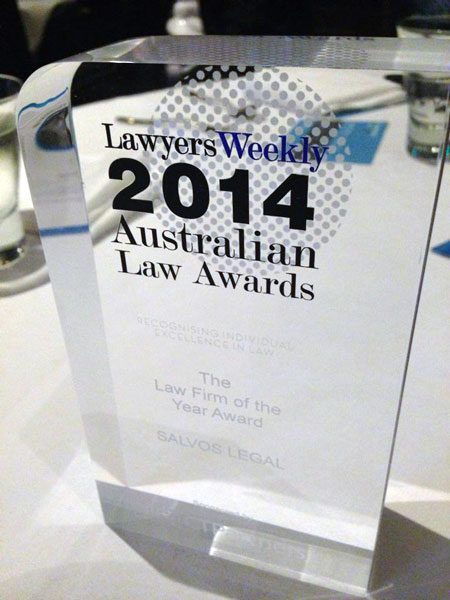 Luke Geary always had a vision to help others through law. Last month, that vision came to a stunning climax when his agency, Salvos Legal, earned recognition as the best law firm in Australia.
Geary, accompanied by three other partners and Salvos Legal chaplain Major Susan Reese, accepted the "Law Firm of the Year" award at the Lawyers Weekly Australian Law Awards in Sydney last month.
"The award we won was not a refined category," Geary said. "It was a competition against every law firm in the country as well as several from overseas who have merged with Australian law firms. So I think that says something about the scope of the competition. I think the award validates the fact that you don't have to be doing the same thing that everyone else has done since the beginning of time to be successful."
In 2005, with the help of The Salvation Army Auburn Corps where Geary attends church, he set up a free service for clients who would otherwise be unable to afford legal assistance.
Over the next five years, Geary and a small team provided free legal advice in more than 750 cases at the Auburn Corps and nearby Parramatta Corps. Then, in 2010, Salvos Legal and pro-bono firm Salvos Legal Humanitarian officially formed.
The structure of the organization is simple. Salvos Legal assists governments, the business community and other individuals who have the ability to pay for a solicitor or conveyancer to meet their various legal needs, mainly in the areas of corporate and commercial law, commercial and residential conveyancing, business law and estate law (probate). Revenue received from the commercial work funds Salvos Legal Humanitarian, which serves people who cannot afford the cost of a solicitor to advise and in some cases represent them in court.
Geary noted that Salvation Army Founder William Booth's proposal for a poor man's lawyer service, revealed in the his 1890 book "In Darkest England and the Way Out," inspired him to form the agency.
Booth proposed the creation of a Salvation Army department that would include an "advice agency…where men and women in trouble can communicate in confidence the cause of their anxiety with a certainty that they will receive a sympathetic hearing and the best advice."
"A copy of William Booth's 'Darkest England' book opened to the poor man's lawyer chapter actually sits at the reception desk to our main office in Sydney," Geary said. "And it will remain our inspiration as we continue to fulfill our strategic plan, which is to have a Salvos Legal Humanitarian office in every division of the Australia Eastern Territory by 2020."
Salvos Legal has since grown to 16 offices across the Australia Eastern Territory, employing 28 staff members supported by 180 volunteers. In just four years the firm has provided free legal services in nearly 11,000 matters.
Salvos Legal was nominated by Peter Juchau, head of retail facilities management and operations in group property financial services at the Commonwealth Bank. He said: "What greater law firm could there be than an organization which has access to justice, and not personal commercial gain, as the sole reason for its existence?"