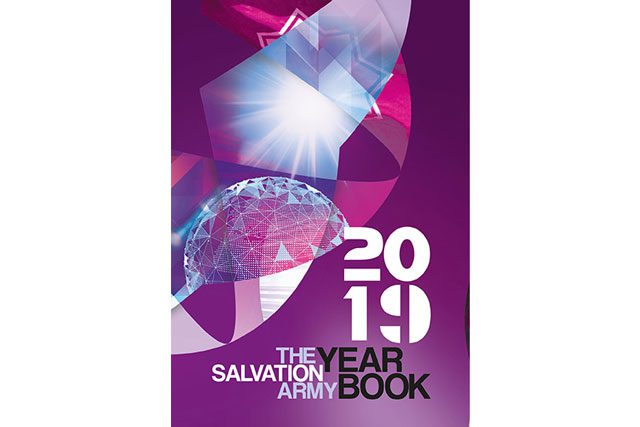 Salvation Army's 2019 Year Book released
The newly published Salvation Army Year Book 2019 provides a complete overview of Salvation Army ministry around the world. First published in 1906, the annual publication incorporates details of the organization's work and ministry in 131 countries, with facts and statistics supported by reports, articles and color maps and photographs.
The Year Book includes information from more than 50 Salvation Army territories, commands and regions, covering every aspect of ministry from schools and hospitals to drug and alcohol rehabilitation programs and transitional housing projects. As well as statistical data charting numerical growth, there are chronologies, historical information and a Salvation Army glossary.
"One part of the Year Book that I really enjoyed this year was putting together the articles…[they] have so much information about specific things that we're doing in The Salvation Army," said Editor Major Angela Strickland. "I think it's important to get those stories and those messages out there."
This year's special articles include "Equipping a Modern Army," written by Commissioner Merle Heatwole, The Salvation Army's International Secretary for Business Administration. There are also features on child protection and advances in anti-human trafficking work in Brazil. "Soul-saving Snapshots" includes inspiring short reports of effective but very different ministries in Madagascar, Hungary, Australia and Cuba.
A foreword by General Brian Peddle, international leader of The Salvation Army, reads: "This book provides snapshots of the Army's work internationally. It is an incredible narrative that is saturated with the miracle of the divine dynamic. Peruse it and be blessed. Pray through it and watch God's continued blessing unfold, and believe as I do that God is willing to do more, and will do a new thing among us. So, how is the Army doing? This book tells the story."
Find the 2019 Year Book via Trade West or as a Kindle e-book.
A short film featuring Year Book Editor Major Angela Strickland and the General's Private Secretary Major David Williamson talking about how the Year Book has proved useful to them.